Google has honored British archaeologist and paleoanthropologist Mary Leakey with a home page Doodle, celebrating a woman who spent over 60 years uncovering the remains of modern humans and their close cousins.

Mary Nichol was born on February 6, 1913, and began fossil hunting at the age of 12. In a time when most women were encouraged to concentrate on baby-making and housekeeping, Mary chose instead to work at archaeological digs identifying fossils and working as an illustrator, with the help of her parents.
In 1933 she caused a scandal in the UK after meeting the paleoanthropologist Louis Leakey at Cambridge and agreeing to illustrate his latest dig. Within weeks, Leakey sought a divorce from his then-pregnant wife to marry Mary, a decision that destroyed his career and led to the couple being shunned from polite society – remember, this was a time where the British king was forced to abdicate to marry a divorcée.
After Leakey's wife granted a divorce in 1936, the couple borrowed money, and with only the bare necessities, fled to Olduvai Gorge in Africa's Great Rift Valley, a huge rip between two tectonic plates that has proven a gold mine for finding humanity's early fossil ancestors and the tools they used. Mary spent most of the next 60 years digging in the area, and the Leakey family – Louis, Mary, and their son Richard – have been pivotal in uncovering evidence of our origins as a species.
Mary Leakey's most significant find was likely the Laetoli footprints, showing that hominids were bipedal as far back as 3.6 million years ago. The footprints are believed to come from a group of three australopithecus afarensis – the same species as the famous Lucy skeleton – whose footprints were preserved as they walked through a volcanic ash field.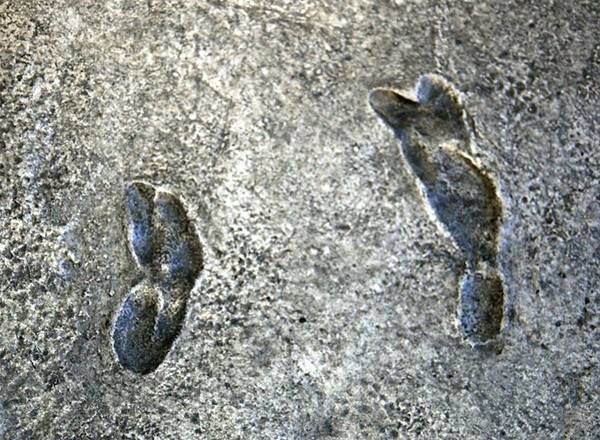 No Nike's needed
The couple raised three sons in the wilderness, and as director of the Olduvai site Mary continued the work after the death of her husband in 1972, going on to discover the skulls of two separate hominid ancestors of humanity. She worked there until her death in 1996, occasionally with cigar in hand and her beloved Dalmatians at her heel, which are depicted in the Doodle.
Of the couple's three children, only one chose the family profession, and even then by way of piloting and big-game hunting. Richard Leakey carried on digging and discovered the Turkana Boy, a nearly complete skeleton of a teenaged homo ergaster, a tall, gracile hominid species from 1.6 million years back that is thought to be a close relative of modern man. Richard's daughter Louise is still digging to this day.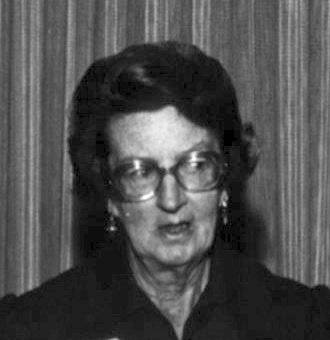 The Leakey matriarch
What the research of the Leakey's has shown is that modern homo sapiens is just one of many species of hominid that evolved over the last four million years. What caused our rise to current preeminence could be a Bible story, a black monolith, or basic evolutionary pressure, but their work has given us the tools to begin to understand our origins.
As a woman in what was – and still is, to a lesser extent – perceived as a man's field, Mary Leakey inspired a generation of women to get into science, and funded such efforts through The Leakey Foundation. In this hack's opinion, she's one of the finest candidates yet for a Google Doodle. ®