This article is more than 1 year old
Raspberry Pi grows an eye
OmniVision to supply $25, 5MP PiCam capable of 2592x1944 stills
Update The Raspberry Pi Foundation has released photos of a forthcoming camera module for the popular single-board computer.
The Foundation has helpfully offered no specs whatsoever for the camera, but the model pictured below is etched with the text "P5V04A SUNNY".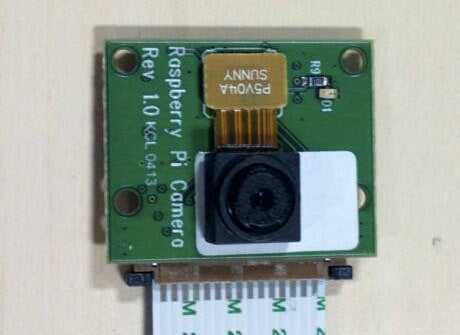 The camera module for the Raspberry Pi. The Pi Foundation posted it in this orientation.
Chinese company Sunny Optical Technology's website says it makes camera modules for mobile phones. And pics such as the one below look an awful lot like the one posted by the Pi guys.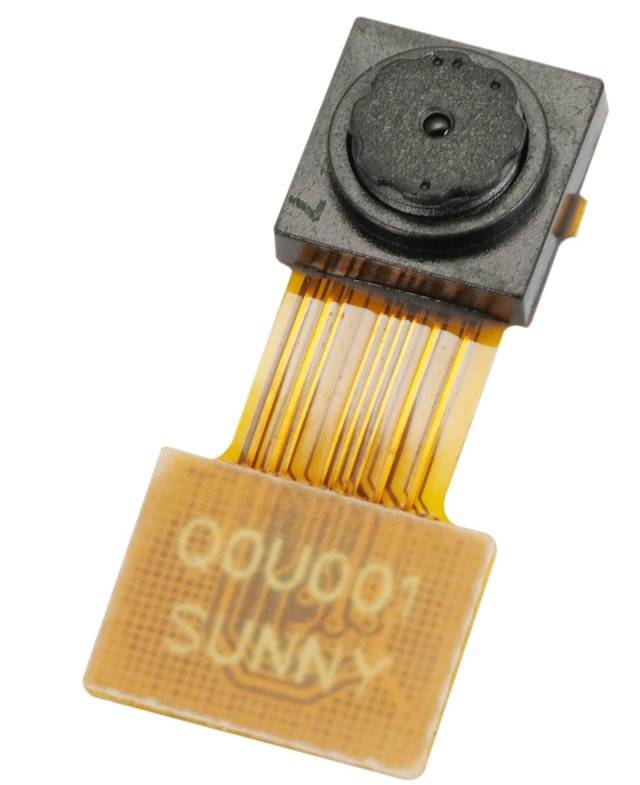 A Sunny Optical Technology mobile phone camera module
Pi spokespeople say the camera will cost $US25 and that the Foundation does not "have a release date for you yet, but we're probably at least a month away (and possibly more) from being able to sell these at the moment."
The inevitable blog announcement says "This is the final hardware; we've been working on tuning ([Pi team member] Gert tells me that picture quality is "pretty good" at the moment, but we're hoping to get it to "bleedin' marvellous" before we release the hardware), and there is some work to do on the drivers, but everything's looking pretty peachy for the moment."
Update
It's been pointed out to us that the blog we've linked to above is not the Pi Foundation's only word on the camera. The Pi forums include information about the camera here, revealing that it "a fixed focus 5MP sensor capable of 2592x1944 stills, but also 1080p30, 720p60 and 640x480p60/90." That post says the camera is OmnVision's model OV5647.
The photo in that post is not of sufficient resolution to read the text we've mentioned above and which led to our suggestion the camera would be supplied by Sunny.
You can see the photo here and make up your own mind.
Omnivision bills itself as a "developer" of "leading developer of advanced digital imaging solutions." Sunny says it is a "leading optical manufacture[r] in China". Sunny appears to have a relationship with OmniVision, using its chipsets in some products. ®