This article is more than 1 year old
Review: HP Spectre XT TouchSmart
The Ultrabook that reckons it's meant for bigger things
El Reg looked at HP's 13in Spectre XT Ultrabook in October last year and liked it a lot. What you're looking at here, then, is a meatier version with a bigger display, touchscreen support, more ports and the inevitable Windows 8. I like it a lot.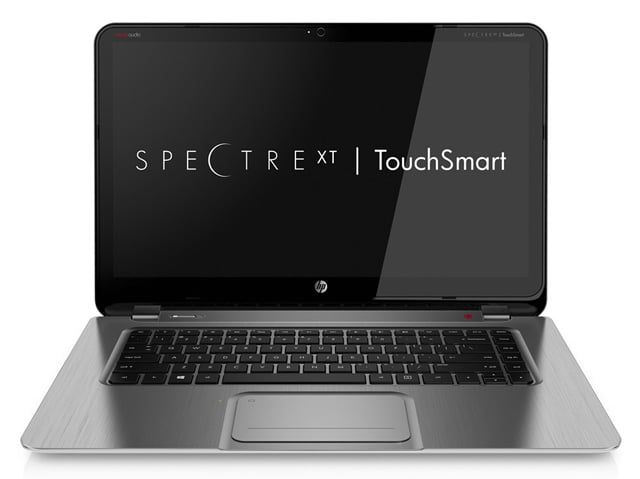 It looks absolutely nothing like an Apple MacBook Pro. Not in the slightest. Nope. No way
As usual, the brushed alloy case with a notable lack of screws and seams will invite comparisons with Apple's 'unibody' MacBook Pro range. Doing so is misleading and pointless so I won't waste your time. Take it from me, HP is not copying Apple and the look-and-feel of the Spectre XT TouchSmart is nothing like that of a MacBook Pro.
Much more striking once I hinged open the computer is the immediate impression of size. The Spectre XT TouchSmart looks substantial and this is almost completely due to the big, bright and clear 15.6in display. Glossy screens are not to everyone's taste, of course, but this one is excellent and the image remains consistent and legible when viewed from the acutest of angles. Just don't sit with a window behind you on a sunny day.

When closed, the edges of the display and base are not flush: this is intentional as part of the design.
Given its history of weird and wonderful TouchSmart products, HP has been quite restrained here. Rather than relying upon over-developed, proprietary touch utilities (great for demos, almost useless for your daily work), the Spectre XT TouchSmart adheres to Windows 8 touch conventions. It is also the most responsive, latency-free Windows 8 touchscreen at this resolution (1920 x 1080 pixels) I have tested to date. Lovely.
The extra width the display affords to the overall case size has allowed HP to space out the keyboard keycaps nicely. The keyboard enjoys its own automatic backlight – a much under-rated feature that really helps when you work on the move in unpredictable ambient lighting conditions. Despite all this, I do wish the unused 3.5cm on the left and right of the keyboard could have been reclaimed for squeezing in some kind of numeric keypad. But this could be said for almost all notebook computers these days.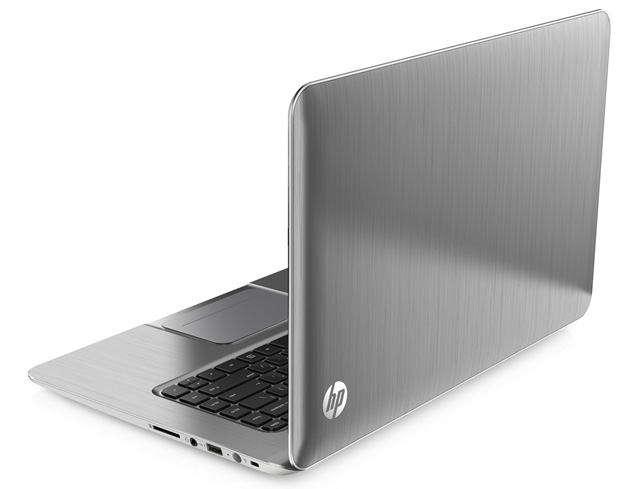 Despite its brushed alloy outer case, the display is too easy to tweak while adjusting its angle
The trackpad is generous at 11 x 7 cm and sensitive to those who prefer a light touch - no carpal-tunnel-crunching clicks and presses are required. Its Synaptic Clickpad 1.4 drivers support a good set of custom gestures and provide rolling mini-video demos right within the Control Panel.