Twitter translated to LOLCATZ: Strangely this had not been done
THNX ... I canz make conversashun with el cat
If you've got nothing better to do than faff around on Twitter, you're likely to be the sort who will enjoy having your Twitter account translated into Lolcatz, the language. Not your actual tweets, nor the tweets of anyone else, but just the various commands and buttons that furnish the page around the tweets.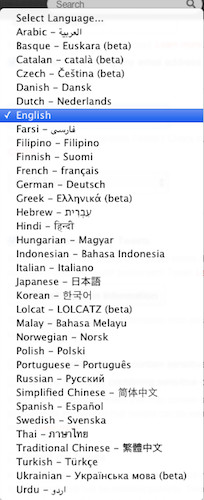 Read Twitter in any of these languages
Twitter announced on Friday that Twitter, the website, has been translated into Lolcatz and anyone can switch to the language, a cute-sified variant of English, by going into Settings (still called Settings in Lolcat) and changing the language (Languuj).
In Lolcatz, "View conversation" becomes "VIEW CONVERSASHUN", Following becomes "Followin", Home becomes "HUM".
You get the gist.
On the right is the list of languages that Twitter has been translated into, including not one or two, but FOUR native regional languages of the Iberian peninsula - Spanish, Portuguese, Catalan and Basque - and Twitter is looking to add a fifth - Galician.
Twitter translation is a voluntary thing, Twitter's translation centre lets volunteers translate the furniture text on Twitter to a language of their choice. That's probably why Twitter was translated into Lolcatz before say, Bulgarian.
Twitter is currently working on translating Twitter into Vietnamese, Welsh, Bengali, Tamil and Galician.
KTHNXBYE. ®