This article is more than 1 year old
Any storm in a port
I keep on pushing but it won't go in
Something for the Weekend, Sir? Consider this column to be a virtual pub. I raise my glass to all time-wasters out there.
It's customary for this column to ignore the big news items of the week and instead focus on things that don't really matter. So permit me to avoid wasting your Friday afternoon fruitlessly on conjecture about the inexplicably popular topic of non-existent Apple wristwear and instead waste your time unprofitably by reading about my inability to use computers without the help of a grown-up.
Suffice to say, in the developed world, blogging about unannounced launches of fantasy Apple products has replaced the humble jigsaw as the principal means of allowing one's allotted time on this planet to wane without purpose or fulfilment. Not many laughs, either.
What's bugging me this week is not the potential of a wearable gadget designed for contacting a supermarionette rescue team on a South Pacific island but my inability to plug peripherals into a computer at the first attempt. And the worst culprit is the standard USB plug, which of course is designed to slot into a USB port one way only.
No, wait, stay with me. This is more than just being clumsy or distracted: I get it wrong every time. Surely, when you go to plug in a USB device, the law of averages suggests that you have a 50:50 chance of getting the plug the right way up, but this isn't the case for me.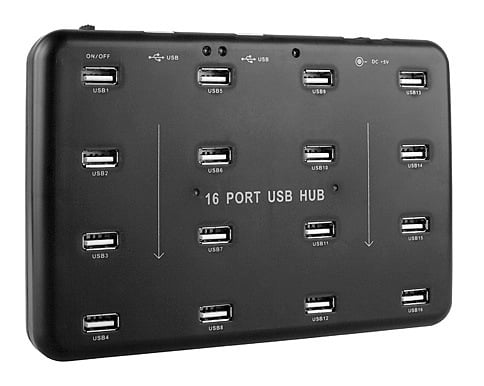 Enough for you, Alistair?
For want of something more productive to do last week, I kept a tally of my USB use, carefully recording when I slotted a USB plug straight in at the first attempt along with the times when I was forced to turn it over and try again.
Of the 37 occasions, I managed to get the plug the wrong way up 37 times. That's 100 per cent wrong. I don't get things wrong casually, it appears that I do it to perfection.
Am I so very clumsy? Is basic technology beyond me? Do I need to quit computer journalism and get a different job? Should I have asked El Reg to turn this paragraph into a reader poll?
Rather, I see myself as a force of nature who defies the tyranny of probability, laughs in the face of chance and coughs phlegm into the handkerchief of likelihood. I am a phenomenon.
From time to time, I put my innate ability to get everything wrong to the test. Just as I am about to push that USB plug into its port, I stop myself, have a chuckle and taunt fate by turning the plug over. Sure enough, I push but it won't go in because only now, now that fate is pissed off about all that taunting business, now the fucking thing's the wrong way around.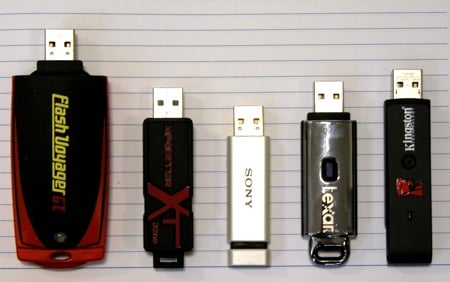 The usual suspects
I'd like to blame the external rectangular symmetry of full-size USB connectors but I admit I used to have a similar problem with trapezium-shaped VGA, DVI and even back-in-the-day nine-pin serial. However, I have an excuse because these ports are/were always located at the back or side of a computer.
Picture me fumbling blindly with my clumsy mitts or risking popping the cartilage of my neck with my head almost upside-down and at an unnatural angle, peering around to see the location of the ports. It's not surprising that I have trouble marrying their orientation with the plug in my hand as its ribbed, unflexible cable wriggles forcefully in my sweaty fingers, writhing and thrashing about like a panicked adder. I still remember installing thirty 22in CRT monitors for a lab test and I swear the hyper-shielded cables were alive; one of them went for my face, the sneaky bastard.
That said, clunky obsolete standards such as the massive parallel printer interface and old SCSI posed no such problem for me. And come to think of it, neither does mini- or micro-USB nor the various implementations of HDMI. This is partly because tiny ports tend to be located in more convenient locations on a computer, but it's also because the hardware interfaces of even the likes of HDMI have been designed with shape and visibility in mind to make orientation obvious.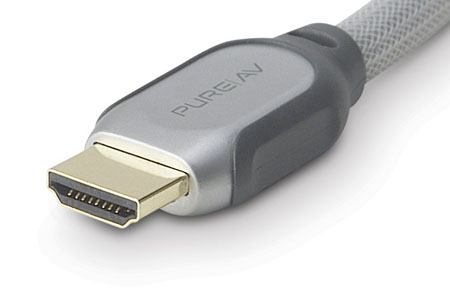 Easy
It seems I am not a force of nature after all. Rather, I am typical of someone faced with fitting somewhat squarish pegs into misleadingly similar squarish holes. This explains why I have never been able to assemble anything from Ikea without having to stop halfway in order to dismantle and rebuild it 'the right way' at least once: all the holes look the same and the various pegs and screws seem identical until you run out of the ones you need because you've already violently hammered them into the wrong places while swearing with each blow.
Then again, I wonder how many ways I can strap on an imaginary Apple timepiece the wrong way around. Just as long as it can be recharged via one of those unidirectional Lightning ports, I'll be happy.
Time, gentlemen, please. ®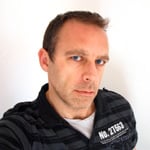 Alistair Dabbs is a freelance technology tart, juggling IT journalism, editorial training and digital publishing. He is currently working nightshifts and has been known to swig scotch at his desk from a hipflask at 4am when he thinks no one is looking. He claims it wakes him up.