This article is more than 1 year old
This 320-gigapixel snap of London is size of Buckingham Palace
BT's 360° panorama has its own unit of measure
In a final squeeze of Olympics juice from London's triumphant summer of sport last year, British Telecom has released a world record-breaking panoramic photo of the city taken from the top of the BT Tower.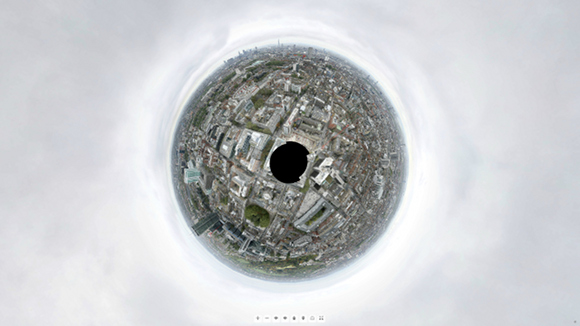 Click to view the map
The 320 gigapixel snap is made up of 48,640 individual frames shot over three days using four Canon EOS 7D cameras. According to BT, it's the first time that an image of this magnitude has been attempted and it took several months to set it up and create it.
For that how-many-Olympic-sized-pools daft measurement moment, if the pic was printed out (on your gigantic printer) it would be 98m (320ft) across and 24m (79ft) tall, so nearly a "Buckingham Palace" then.
The images were snapped at the end of the London 2012 Olympics, which BT sponsored to the tune of £40m. Click on the image for the full glory. ®