SimCity Classic
Micromanage your own mock metropolis
Sprawl for one and one for sprawl
If your love of any given city was such that seeing it turned to rubble was too much to abide, the game even offered set scenarios, each created to offer at least some kind of 'end' to at least a portion of the gameplay. The San Francisco earthquake of 1906 was replicated, for example, as players were subsequently challenged with fixing the city back up. Other scenarios predicted distant disasters, one such plot playing out the flooding of Rio de Janeiro in 2047 due to the effects of global warming.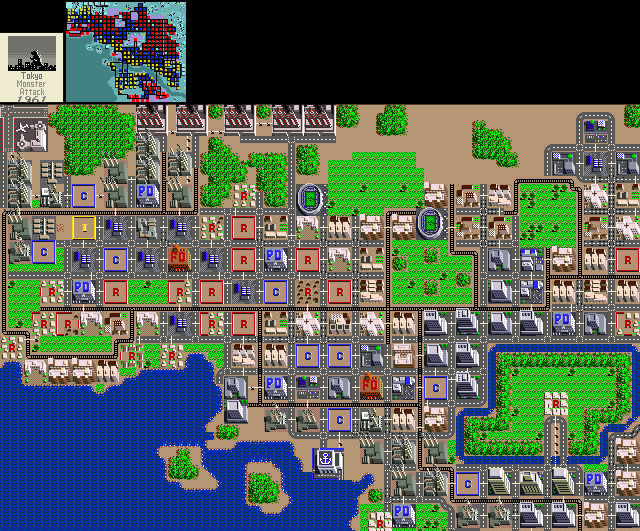 Unnatural disaster: play out a monster attack on Tokyo...
All things considered then, such breadth was no small feat for a game which first saw the light of day in 1989. SimCity debuting on the Amiga and Macintosh, before eventually being ported to just about every other format of the time - and indeed a great many that came after. In fact, it wasn't actually the home computer version that grabbed my attention at all, but rather the excellent Super Nintendo port, with its friendly interface and Dr. Wright cartoon assistant.
SimCity for Super Nintendo was not only one of the first PC-to-console conversions ever attempted, but surely one of the best executed, even to this day. Nintendo, having taken the chance to develop Maxis' title internally, used the opportunity to bring the game into its own world. So it included Bowser in lieu of Godzilla to wreak havoc on your unsuspecting conurbation. And, in true Nintendo style, a console-friendly front end every inch as good as its PC counterpart was created, with all the added fluffiness you'd expect of a console game.
The ports didn't stop there either, as the game eventually went open source in 2008, under its original working title, Micropolis, and as One Laptop Per Child (OLPC) SimCity. Since then willing participants have been able to tinker with the game to their heart's content, building all new scenarios, upgrading the visuals, modernising the interface and so on. It's a good example of a game giving something back to the very fans who made it a success in the first place. The move even came with the blessing of present day SimCity publisher EA in a rare show of generosity.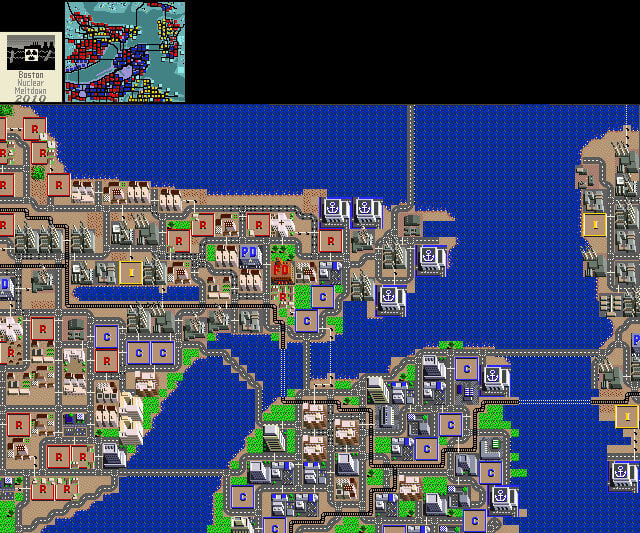 ...or a nuclear plant meltdown in Boston
Of course, the fact that SimCity spawned a cavalcade of sequels - more on those in Part Two - might have something to do with that. As might the development of The Sims, which has long been one of the most profitable games on the market, and of course owes its origination to the pixelated mean streets of SimCity.
Not that the 'Sim' tag has always been a licence to print money. Those of us to take on the doubtful SimIsle, SimSafari, SimLife and SimCopter will vouch for that.
Nevertheless, SimCity's success is one for the little guy, and a few missteps - sorry to all you SimCopter fans out there - can't change the fact that it stands testament to the idea that a simple idea can go on to conquer the world. ®
Release
1989
Developer
Will Wright
Publisher
Maxis
Platforms
Mac, Amiga, Sega, Nintendo, PC et al
Open Source Version
Micropolis