Review: Britain's 4G smartphones
Nine handsets, one network - is it time at last to invest in LTE?
The Phones
Apple iPhone 5
With the smallest screen and the smallest battery the iPhone 5 is not surprisingly the smallest phone here. Still, Apple knows a thing or two about optimisation and the screen is one of the best in terms of clarity and colour registration. Battery life proved much better than the rating implied and there's no doubting the speed and power of the thing. It's well made and stylish too, in a squared-off modernist sort of way. It's not hard to see why the masses are drawn to it.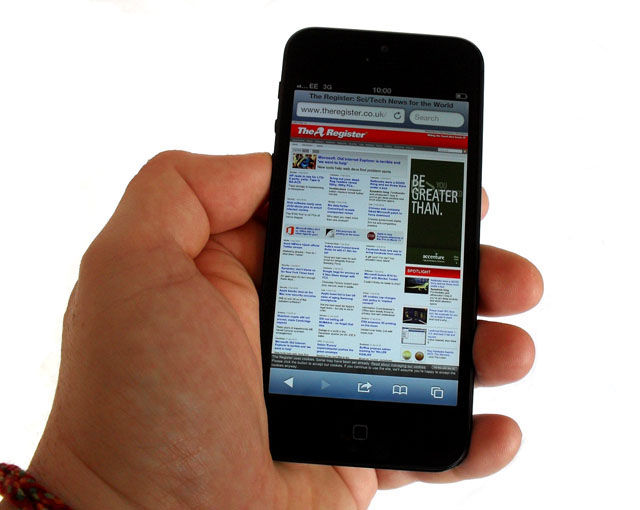 All that said though four inches is a little small for a modern smartphone screen, I think - I'm never happy with less than 4.3 inches in my hand - and the user interface though slick and idiot proof is looking old, and is woefully unadaptable. People tell me what they like most about their iPhone is the service in Apple's stores and, fair enough, it's second to none. But you could only say the iPhone 5 offered a state-of-the-art user experience if you'd never had a fondle of the latest competitor handsets.
BlackBerry Z10
No matter what you think of RIM... er... BlackBerry as a company, you'd have to be a prize twit to think that its demise would be anything other than a Very Bad Thing for the smartphone business. Competition is to be embraced and encouraged. With a clever swipe-based OS that borrows a little from Meego and WebOS as well as BlackBerry's own PlayBook, the Z10 is an impressive entrant into the smartphone wars. The physical design is perhaps a little plain and there is rather more bezel than you'd expect these days, though the off-screen swipe actions rather predicate this.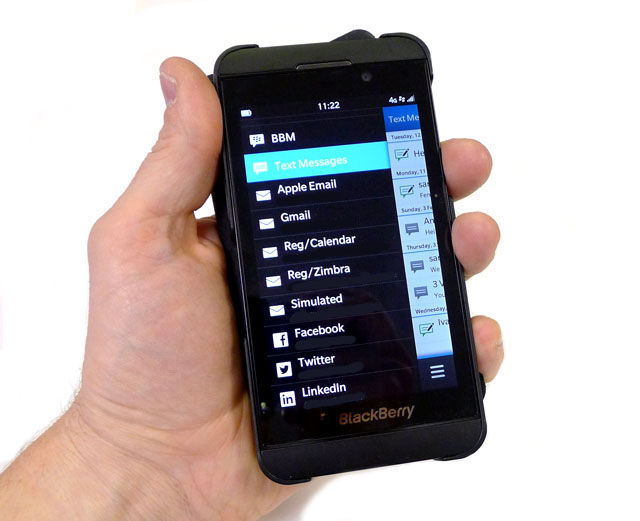 The absence of fascia buttons - capacitive or physical - is a defining feature while the excellent messaging hub and superb virtual keyboard are both good reasons give the Z10 a shufti. BlackBerry also deserves credit for kicking off the new range with a sensible 4.2-inch, 1280 x 768 screen rather than following the Android herd into the 4.7- and 4.8-inch space. It has the same resolution as Lumia 920, but the smaller size ups the pixel density to a range-topping 355dpi. The battery life wasn't bad, but you can unclip the back and slide a new one in when the juice starts to run low.
HTC One XL
The One XL is essentially the One X but with the Nvidia Tegra 3 chip replaced by a Qualcomm MSM8960 Snapdragon. Don't let the move from five to two cores worry you: the XL performs much like the X. If you didn't know there was a difference, you'd never guess. The 1280 x 720 "Super IPS" LCD screen is a pleasure to look at and the polycarbonate unibody is joy to have in your hand. The absence of a Micro SD slot isn't much of a drag when you have 32GB of storage built in.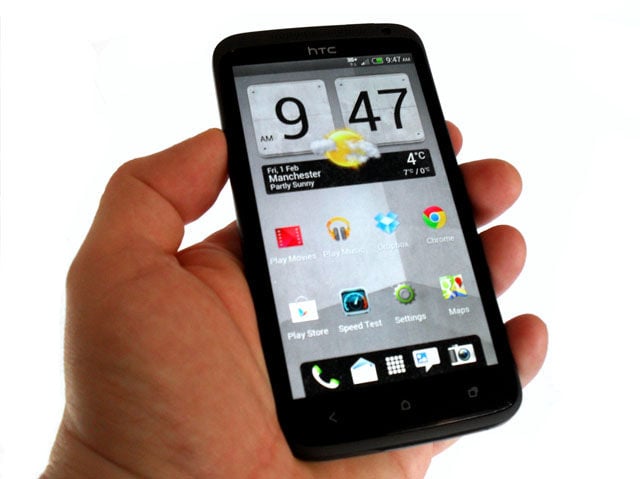 The XL's sensitivity to a 4G signal was the best of the bunch, which shouldn't be overlooked if the coverage checker shows you in an area of marginal reception. The XL runs Jelly Bean but dressed with HTC's proprietary overlay, Sense 4+. I like Sense a lot but even I have to admit it's starting to look long in the tooth. As with iOS, I fear familiarity is beginning to breed contempt.
Huawei P1
One of three entry-level devices on offer from EE, the P1 at least offers a qHD (960 x 540) screen and it's a bright, punchy AMOLED affair with a decent pixel density of 256dpi. The TI OMAP 4460 chipset incorporates a 1.5GHz dual-core CPU which delivers decent enough performance, but you only get 4GB of storage and you have to make do with Ice Cream Sandwich. Nobody would tell me if a Jelly Bean update is coming, so I'm inclined to think not.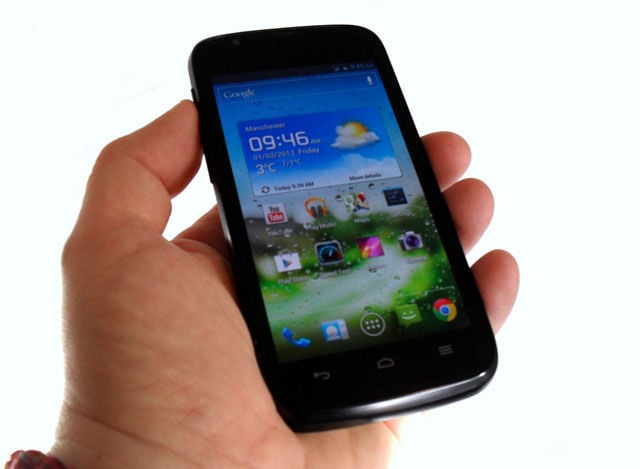 A very plastic affair, the P1's rounded body and rough back do at least make it comfortable in the hand. An 8Mp camera may sound fine, but this one is really pretty poor. At least you get a Micro SD slot, and the battery is removable. At the end of the day, buying a budget 4G phone is a bit daft. For the same sort of money, Three will give you a much better handset with a big old chunk of 3G data. The P1 is not a bad device, just an overpriced one when sold with an EE 4G plan.
Nokia Lumia 920
The Lumia 920 is the first Nokia handset in many a year that I've actually wanted to own. It's a superbly made device, despite weighing more than a small child. And with all the Nokia extras - Drive, Maps, Music and so on - added to Windows Phone 8, it offers a genuinely impressive and comprehensive user experience. WinPho 8 may not be to everyone's taste but it is a slick and visually distinct alternative to iOS and Android.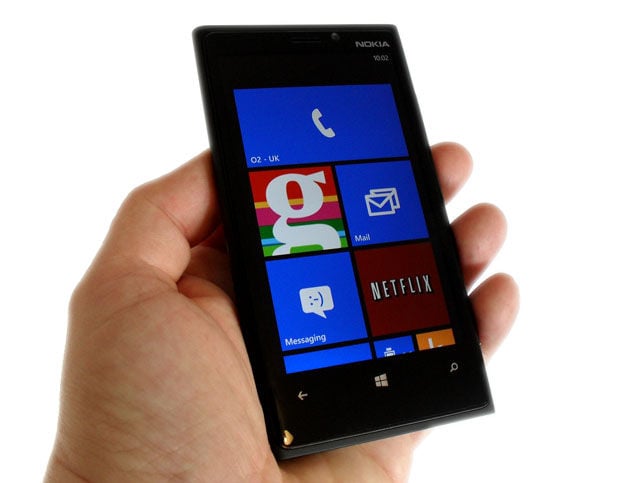 The 4.5-inch, 1280 x 768 screen has the second highest pixel density here, and is pretty close to state of the art. The 8Mp camera is state of the art. This is the best camera ever fitted to any phone bar Nokia's own 808 PureView. It's low-light performance is simply staggering. The only drawback is the absence of a Dropbox app and a screen rotation lock. By heck, the latter is annoying when you try to use it while lying down.