Unwearable tech: Five ways IT garb's gone HORRIBLY WRONG
Yeah, um, good luck with those glasses, Google
---
The Chocolate Factory has the technology for its Google Glass locked down in a patent but it has to collaborate with fashion retailer Warby Parker to make its artificial eye tech look cool, says the New York Times. The augmented reality spectacles are supposed to change the world, but currently they look too dorky to catch on with today's Apple-loving hipsters, so Google knows it needs help with that.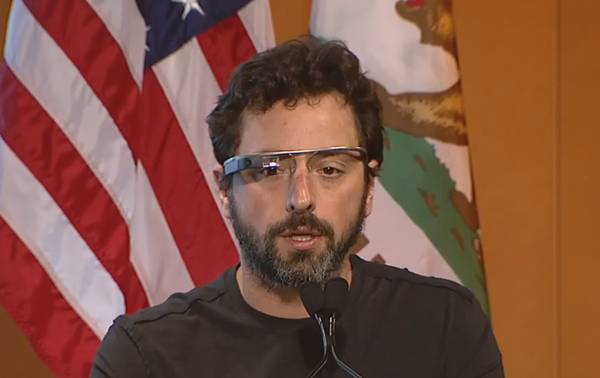 Sergei-stylee
The problem with wearable tech is usually the wearable bit. People don't want to wear the stuff because it makes them look like creepy robonerds engaged in some kind of facial correction.
Bionic vision pioneer Steve Mann got the rough end of this in a McDonalds in Paris last year. He was physically attacked by the Parisians for his computerised eyewear. A San Francisco bar owner recently described how staff harangued Google Glass wearers for their nerdy eyewear.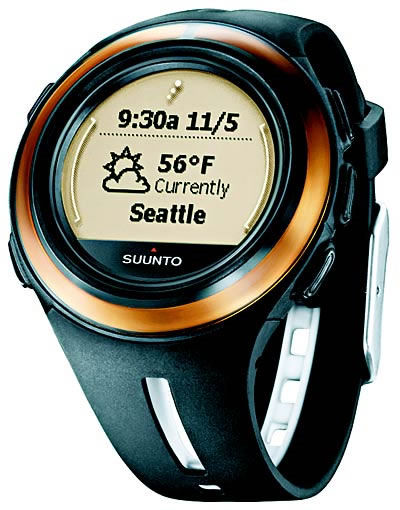 The Microsoft SPOT watch: sadly this
intelligent home invention mostly stayed in Seattle
Design matters in tech, as Apple knows. Sure, Bill Gates tried to push the tablet computer 10 years before Apple did, but no one actually wanted to use it. Here are five pieces of tech that didn't catch on because nobody wanted to wear them:
1. Microsoft SPOT watch
Sounds like a Big Data intelligence pitch from Shoreditch 2013, but the SPOT watch was actually a Microsoft venture into the computerised home from 2004. The Smart Personal Object Technology project used a Smartwatch to control and interact with household gadgets over radio frequency - allowing the user to switch the kettle on FROM HIS WATCH. The world wasn't ready: it was discontinued in 2008.
2. The Wearable Motherboard Shirt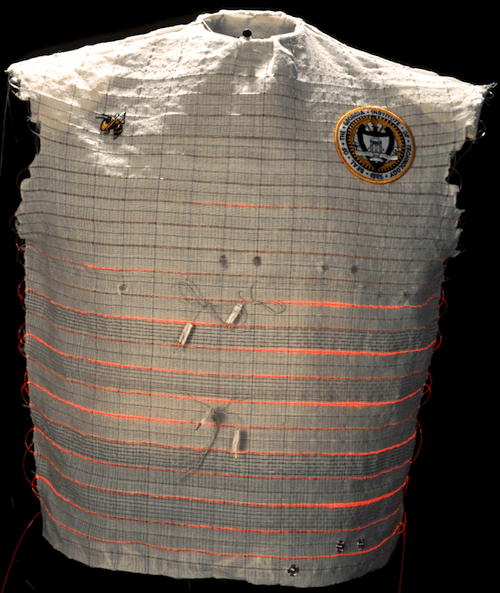 The Georgia Tech Wearable motherboard - never broke into the mainstream
Computerised clothes are the most exciting examples of wearable tech and one fine specimen of the electrical t-shirt is the Wearable Motherboard developed by Georgia Tech University. Designed for combat and medical uses, the concept did not take off in the mainstream. The Wearable Motherboard - a bright idea from the early 2000s - comes with special sensors and interconnects to monitor the body's vital signs. The shirt is woven from flexible optical fibres which act as a data bus between several sensors that are detachable from the garment.
One advantage of the shirt in combat scenarios was to detect bullet wounds on the torso - something we imagine the wearer might be capable of noticing himself. Other health uses include as a monitoring device for people with chronic depression, individuals prone to allergic reactions and babies whose parents are worried about SIDS. We do notice that Apple has a patent on on "Big Brother shoes", so the idea lives on, we just hope it looks a bit less like something dug out of an ancient Egyptian grave mound when it hits the shelves.
3. i-Bean Tele Glasses
Japanese screen-in-the-spectacles gadget i-Bean Tele Glasses simulates a huge screen far away from you by putting a small screen close to you. Apart from the headaches and visual and upper lumbar discomfort caused by the device, this thing ate batteries. Three AAA batteries lasted for 2 hours.
4. Vuzix Glasses Augmented Reality Glasses
One step along from the Tele Glasses and on the way to Google Glass, was Vuzix's 1200AR Wrap glasses which combined a through lens into the real world with a minature LCD screen that beamed up relevant info from the interwebs to your eyeballs. From our brief experiences of Vuzix's product, it was technically ambitious but fragile, and also likely to give you a headache.
Plus this particular set looks like the sort of headgear that will get you beaten up in McDonalds.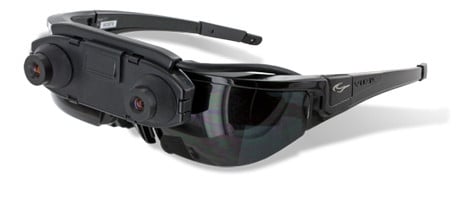 Vuzix's AR wrap glasses, might get you beaten up in non-geek environments
5. KiFit Armband
Monitor yourself every day, all day. Like an extreme version of the Nike+iPod in-shoe device, this tracker aimed to holistically track and store data about you - from blood pressure, to temperature, to footsteps, to movement in your sleep - and was touted just three years ago, in 2010.
The KiFit multisensor armband was made to be worn 24 hours a day. Just not in the shower.
To benefit from the calorie in/out premise you had to spend a considerable amount of time into logging total food intake, but at least your movement stats were whizzed up into pretty graphs. We imagine some version of this breaking the mainstream, but it needs to be smaller. ®