Boffin shows pics of germs grown on SPOTTY STUDENTS' MOBES
Feeding the bacteria on your phone, what could go wrong?
---
PICS Dr Simon Park, a senior lecturer in molecular biology at the University of Surrey, has unleashed untold horror on the world in the form of photos of germ colonies on mobile phones.
And not just any germs: he's cultured the things that live on undergraduate students' faces.
Park justifies his activities as teaching science, blogging that "As part of BMS1035 Practical and Biomedical Bacteriology, an undergraduate module that I run, I get the students to to imprint their mobile phones onto bacteriological growth media so that we might determine what they might carry."
Here's just one of the results of his, and his class', experiments.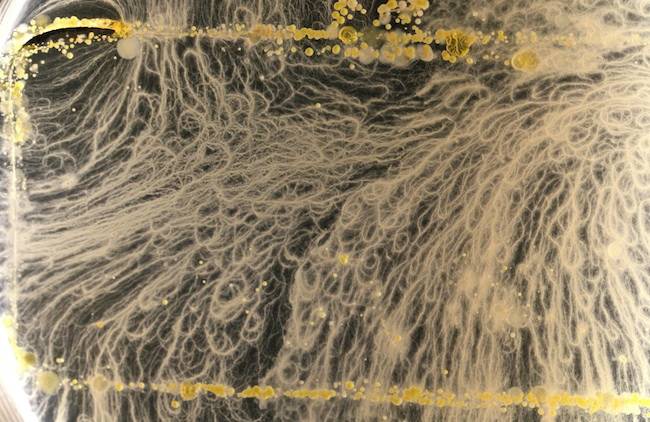 Your phone has a virus? You got off easy.
Things get even nastier in close-ups, which reveal horrors like that depicted below.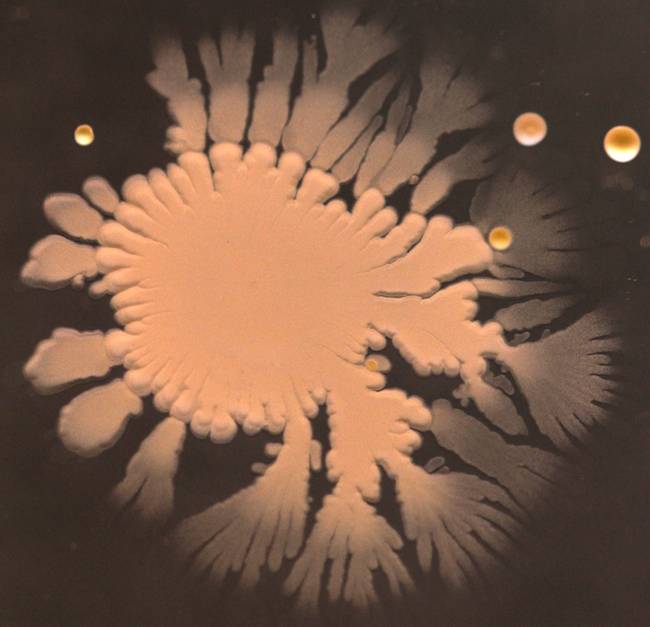 This could be on your mobile phone right now
Park doesn't say if the bugs depicted are likely to threaten your health, but does observe that "From these results, it seems that the mobile phone doesn't just remember telephone numbers, but also harbours a history of our personal and physical contacts such as other people, soil, etc."
The Reg hopes developers are hard at work figuring out how to flash mobes' screens in bacteria-destroying pulses. Based on these photos, there needs to be an app for that. Either that or humanity needs to recall Douglas Adams' B Ark . ®