North Korean citizens told: Socialist haircuts are a thing... go get some
Government proclaims: All your hairs R belong to us
---
The North Korean government has issued haircut guidance for its citizens and chosen 28 hairstyles it deems "appropriate" for members of the single-party state. According to the WantChina Times, photos of the 28 haircuts recommended by the totalitarian regime (pictured below) have been issued to salons around the country. The cuts were chosen for being comfortable and resistant to Western influences.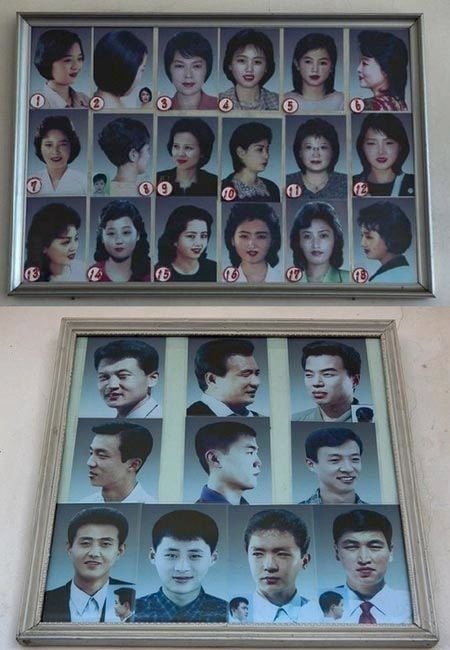 The approved selection of North Korean Haircuts
The North Korean government has been actively involved in hairstyles since 2005, according to the Daily Mail, which says that this is when its rulers spewed out the five-part TV series Let us trim our hair in accordance with Socialist lifestyle upon the hapless citizens of the single-party state.
The 28 recommended haircuts are a recent development and specified more particularly what cuts fall within the remit of good socialist hair.
In the new 28-haircut system, long hair for men, spikes, extravagant fringes, buzz cuts are all out. Married women are allowed shorter hair, but unmarried women have to keep their hair longer. Old men are allowed to let their hair grow up to 7cm, but younger men are urged to get their hair cut every 15 days.
South Korea, home to some of Asia's most flamboyant TV stars and pop bands has a much looser approach to hair and personal style. ®
Similar topics
Broader topics