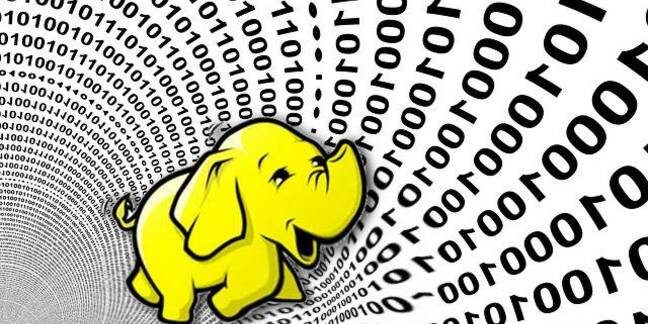 Supercomputer storage firm DataDirect Networks (DDN) has brought out a scale-out Hadoop storage array, the hScaler, to both ingest and digest Big Data using Hadoop, combining compute and storage in one platform.
DDN claims this approach gets rid of the data-transfer bottlenecks that slow down Hadoop servers in the existing server cluster approaches to running Hadoop workloads.
The hScaler is a turnkey appliance built from DDN's SFA12K array with integrated commodity servers, 40Gbps InfiniBand and the Hortonworks Hadoop distribution. It joins other something-Scalers in DataDirect Networks (DDN) product line-up, such as the Web Object Scaler, and the GRID and EXAScalers - which all munch data at high speed and scale out to vast capacities.
The SFA12K inside an hScaler can output 40GB/sec and more than 1.4 million IOPS. DDN claims it is the world's fastest storage appliance. The appliance includes Hadoop and ETL (Extract-Transfer-Load) tools to get data into the device. There are more than 200 connectors for ingesting data from from, DDN says, hundreds of diverse data sources. The hScaler can be "iterated out onto a network to achieve an aggregated performance and capacity equivalent to an 8,000 node Hadoop cluster."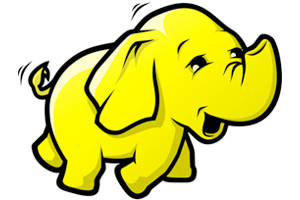 It has a flexible configuration: high-availability compute and data nodes can be scaled independently. Compute and storage capacity can be added to each scalable unit separately. Both disk and solid state drive storage can be used, and up to 1,680 disk drives can be housed in two data centre racks - better make sure your floor is strong enough.
The hScaler and Hadoop process operations are both managed via a DirectMon analytics cluster management utility.
Read a technical brief here (PDF - registration is required) or watch a video here. ®
Sponsored: How to simplify data protection on Amazon Web Services