Huawei Ascend Mate
With its 6.1-inch IPS LCD panel, the Ascend Mate is a device you can whip out and in your best Paul Hogan accent announce: "Nah, mate, this is a phablet." It only has a 1280 x 720 screen but it still boasts a pixels-per-inch density higher than the Nexus 7 - 241dpi vs 216 - so that shouldn't prove too much of a handicap. Measuring up at 164 x 86 x 10mm and weighing 198g, the Mate isn't that much more massive than Samsung's 5.6-inch Galaxy Note 2 thanks to the screen taking up 73 per cent of the frontal area. Storage is pegged at 16GB but there's a Micro SD slot to back it up. It has dual-band Wi-Fi.
Power comes from the same Huawei chip as the D2, while a whopping "super huge" 4050mAh battery should keep the lights on for a reasonable amount of time no matter how hard you use it. Camera resolutions are a run of the mill 8Mp and 1Mp but the Gorilla Glass screen features Magic Touch tech which means you can fondle your slab while wearing gloves. Running the show is a lightly re-skinned Jelly Bean 4.1 but Huawei has done away with the app drawer making everything look and feel just a bit iOS-ish.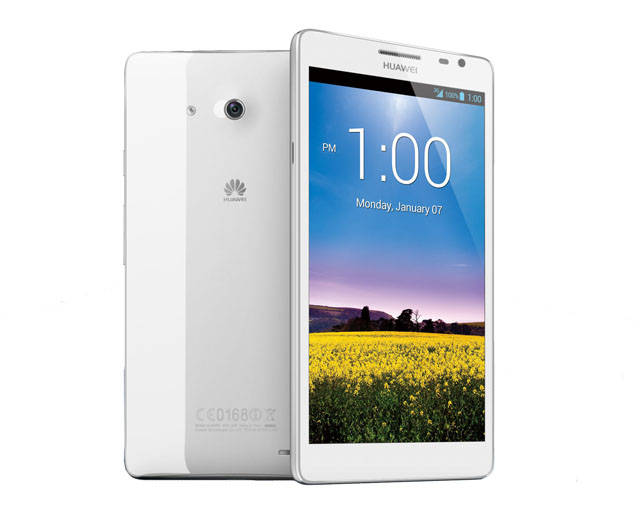 Kogan Agora 5.0 Smartphone
Kogan's Agora is the phablet for the those who have been kicked in the proverbials harder than most by George Osborne. Unlocked and SIM free it's yours for just £119. Yes, one hundred and nineteen quid. For that you get a 5-inch, 800 x 480 screen, a dual-core 1GHz Cortex-A9 processor, 512MB of RAM and Ice Cream Sandwich. That's a specification very similar to the Samsung Galaxy S Wi-Fi 5 media player I reviewed 12 months ago, though that made do with a single-core CPU. It also looks a lot - and I mean a LOT - like the Samsung, right down the physical home key at the front.
With quad-band GSM reception, a Micro SD slot, 2000mAh battery and 5Mp and 0.3Mp cameras, the basics are all reasonably well covered though HSPA speeds are limited to a rather old hat and tardy 7.2/5.76Mbps. The 186dpi TFT screen won't give any of the other devices here a scare but it does the job, and the whole thing runs smoothly. For the money you can't really go too far wrong - nor moan too loudly about the slightly 2011 specification. Unusually and uniquely in this round-up, the Agora is also a dual-SIM handset.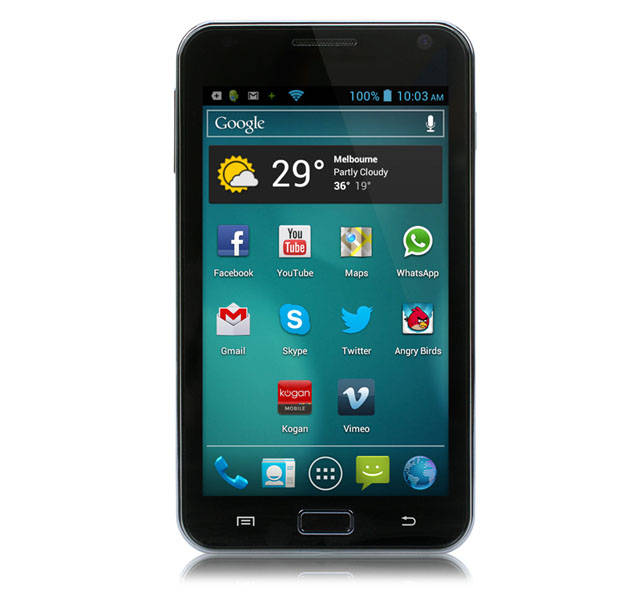 Price
£119 SIM free
More Info
Kogan
Similar topics