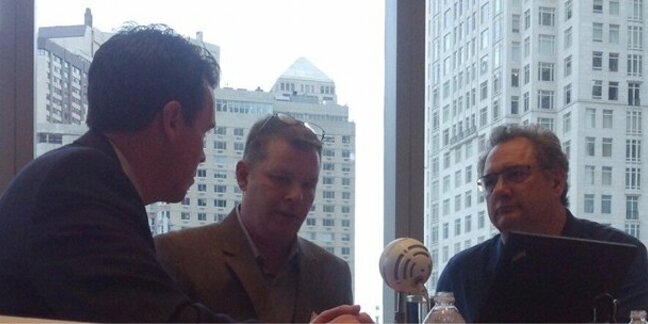 Podcast

It's a another piping hot episode of Speaking in Tech, brought to you live from CommVault's Data Management Summit by your host Greg Knieriemen, who is flying solo this week in the Big Apple. The podcast was recorded live in New York City with special guests W Curtis Preston of media company Truth in IT and David West, VP of Marketing for CommVault. This week we talk about how The Avengers was robbed at the Oscars, Curtis's mad dash around the city in search of a $500 shirt and of course, biz data furtling and how to do this successfully...
They chat about Simpana moving into the enterprise data-management game, the difference between a backup copy and an archived copy, and dusty data on a 10-year-old server you've forgotten you had. They also drill into what constitutes a "proper" snapshot and talk about the challenges of backing up virtualised environments.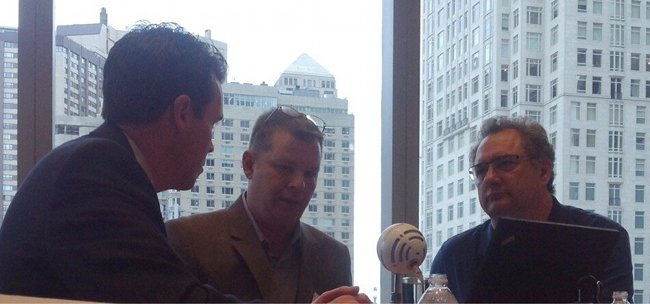 From left: CommVault marketing veep David West, Speaking In Tech host Greg Knieriemen and W Curtis Preston of Truth in IT.
This week's topics...
Curtis loses his luggage
Movies of the year
CommVault announces Simpana 10
From backup and disaster recovery to data management
API access into retained data
Convergence of snapshots, backup and archive
Challenges backing up virtualized environments
Hyper-V gaining market share against VMware
Data protection of cloud apps like Salesforce
Listen with the Reg player below, or download here.
Podcast Subscriber Links
Subscribe through iTunes
Subscribe through Google
Subscribe through Stitcher
Sponsored: Ransomware has gone nuclear