MWC 2013 It's all very well making a phone waterproof, but over 70 per cent of smartphone deaths are down to a cracked screen. With that in mind, the first smartphone from CAT - yes, Caterpillar, the mechanical digger, truck, footwear and sunglasses manufacturer - sells itself on being drop-proof. From head height onto concrete.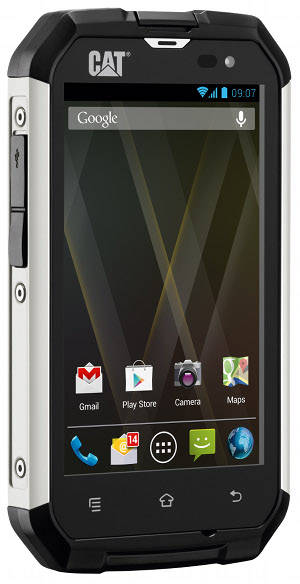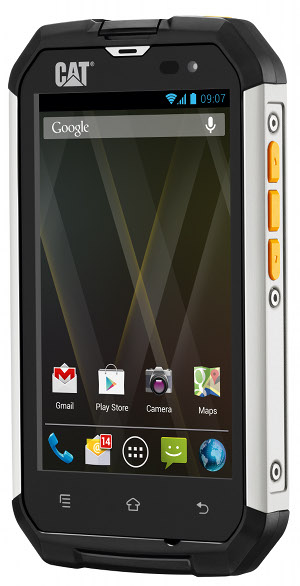 It is also waterproof – to the IP67 standard. CAT achieves this by making sealing the handset tightly, and although the headphone socket doesn't have a cover, any water which gets into the socket won't permeate the rest of the phone.
While it is tough, it doesn't look industrial - at 125mm x 69.5mm x 14.95mm and 170g, housing a 4-inch 480x800px LCD, and it is deliberately not the expected yellow.
Of course the B15 isn't made in the American factory which builds trucks with wheels the size of a house, it's produced in China by a company which makes phones for a number of factories, but in that world it's a big name with decent standards.
As in the case of the boots and sunglasses adorned with its name, the company which is selling the phone has licensed the brand. But the bulldozer-maker also worked with the manufacturer to ensure it was tough enough for the target market without sacrificing the attractive features that have become so important to the smartphone market. Even the rugged construction worker wants a phone which looks good.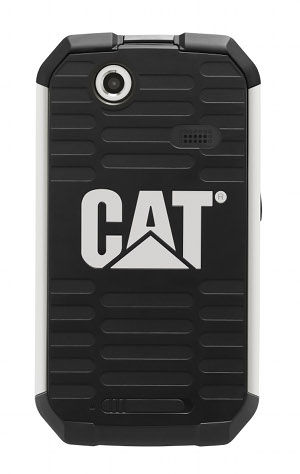 The screen is made of gorilla glass and it has an extra large speaker. Unfortunately the capacitive screen won't work with gloves, but at least the phone runs some software to help distinguish between a finger and a bit of water splashed on the surface. CAT Phones says it is looking at some emerging technologies but there are too many compromises to want to use existing resistive screen. Accessories will include a splashproof – rather than waterproof – headset.
Beyond that it's a pretty standard Android phone running 4.1 Jelly Bean on a MediaTek MT6577 Dual 1GHz Cortex™-A9. There is 4GB storage + 512 RAM, and it will take microSDs behind the removable battery. The openings all have soft rubber seals which, as they are likely to get torn in use can be replaced easily by the user.
CAT was at Mobile World Congress to sign up operator deals but even though it has Global Certification Forum approval, it will need to go though some testing before you can get it on contract. If you want it SIM-free, expect to pay around £300 in March. ®