WikiHouse, the "print your own open source pad" project, has called for contributors and cash to help it establish an online archive of downloadable dwelling designs.
The site's aim is nothing short of the democratisation of the construction industry: to allow, in short, "anyone to design, download and 'print' CNC-milled houses and components which can be assembled with minimal formal skill or training," according to British architect and WikiHouse co-founder Alastair Parvin.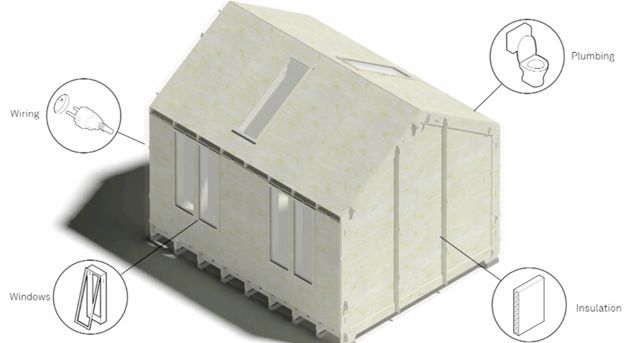 Build it and they will come
Find your favourite design, download the Creative Commons-licensed designs and send them to a convenient computer-controlled plywood sheet cutting machine. The designs are intended to be sliced from standard 2.4 x 1.2m sheets of 18mm thick plywood. The cut parts have been designed so it's clear how they can be slotted together and then bolted up for a secure join.
"You can effectively 'print out' a kit of parts using a conventional sheet material like structural plywood, and those parts are assembled very simply without the need for traditional construction skills or power tools. It's done using wedge and peg connections using mallets which are themselves part of the printed kit," said Parvin.
Think of it as an Ikea kitchen writ large but with less bamboozling instructions and no small pack of bolts and Allen keys.
Raised in sections, the house can be assembled by two or three people in a day, claimed Parvin.
"What you end up with is the basic chassis of a house onto which can be applied windows, wiring, insulation and skin," he added.
The WikiHouse community has been prototyping the the scheme for more than 18 months, and is now seeking new participants to help make its design software easier to use, to grow the number of house plans it offers, to improve those blueprints, and - crucially - to get out there and start building the darn things.
To that end, WikiHouse also wants contributors to pump cash into a fund to establish construction projects around the world, from earthquake-smashed Christchurch, New Zealand to the favelas of Rio de Janiero to... er... Chelmsford.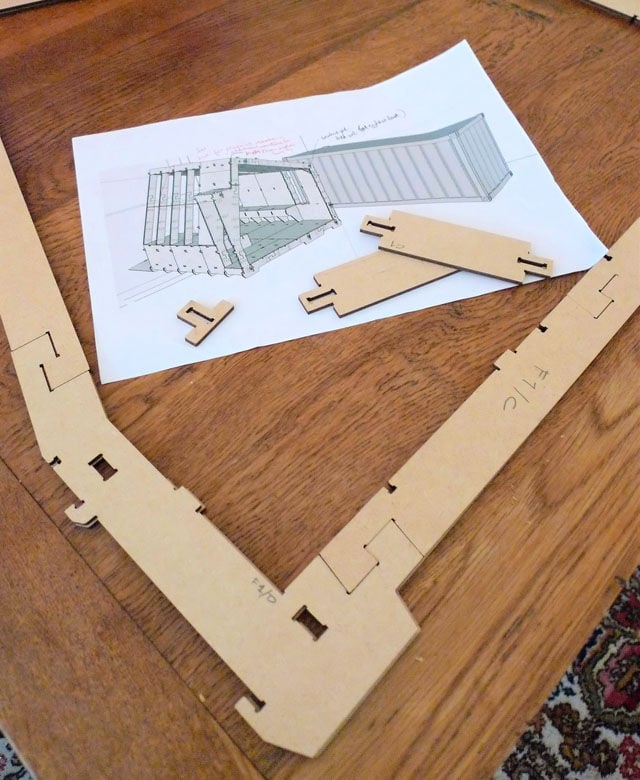 1,200 pieces... for ages 7 and upwards
"In our present industrial economy, we design things in the West, send the blueprints halfway round the world to be manufactured in a sweatshop for cheap labour costs and then ship the products all way back again," said Parvin. "We're moving into a future where the factory is potentially everywhere, where if you want something, you no longer necessarily have to buy it, you can download it, adapt it and print it out in your home or your community.
"If the factory is everywhere, the design team is everyone, one size no longer fits all. It gives us the opportunity to do for design what Linux does for software, to open it up." ®
Similar topics