AWS promotes Trusted Advisor, its Clippy-in-the-cloud
'It looks like you're spinning up an instance, need any help with that?'
Amazon is promoting its AWS Trusted Advisor cloud diagnostics service, giving absent-minded developers a Microsoft Clippy-style companion to help them save money and tighten security in their cloud applications.
The promo will give all Amazon customers free access to Trusted Advisor throughout March, Amazon announced on Sunday.
Trusted Advisor looks through AWS infrastructure and "makes recommendations to help you save money, improve performance, or close security gaps," the company wrote in a blog post.
It can make recommendations across 27 different areas, ranging from identifying overused servers to locating security problems.
The service was launched back in June 2012 as part of a cloud support push by Amazon.
In the past 90 days Amazon customers have made $18m in annualized savings after viewing 135,000 AWS Trusted Advisor recommendations, Amazon wrote.
Amazon has also given the user interface a polish, and introduced four new checks based around security for EC2 and the Relational Database Service (RDS), and capacity management for RDS.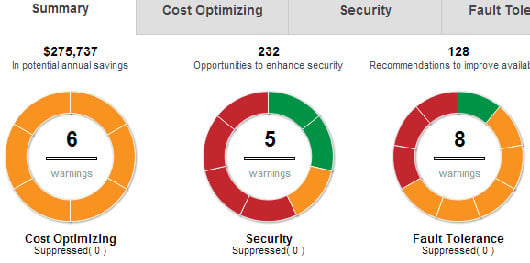 The giveaway follows Google's revamping of the support options available to its customers, and AWS tech partner Newvem launching a freebie of its own AWS capacity manager.
El Reg's cloud desk imagines that the giveaway has led to a few emotional phone calls between Newvem and Amazon, as both companies' tools give you neat capacity management features for EC2 and associated services.
The kicker is that one of those features involves sharing sensitive infrastructure configuration data with your service provider (Trusted Advisor) and another involves sharing data with your service provider and another company as well (Newvem).
At the time of writing, Newvem had not returned requests for comment on the launch.
As for Google, neither it nor Microsoft have an equivalent service, though the attitude behind Trusted Advisor has echoes of Microsoft's mocked "Clippy" aide.
Where they differ is that AWS Trusted Advisor is based on data from hundreds of thousands of AWS customers, whereas Clippy used Bayesian Inference and what occasionally struck El Reg as hard-coded stupidity. ®