Star Wars

Surprisingly striking 3D vector graphics, seriously enhanced by the sit-down cabinet and faithful reproduction of both soundtrack and voice samples. Now, I thought those little plastic character models you could buy in woolies were good, but this was like being IN THE FILM. Three skill levels to choose from, the highest granting more points for that inevitable perspective scrolling high score table.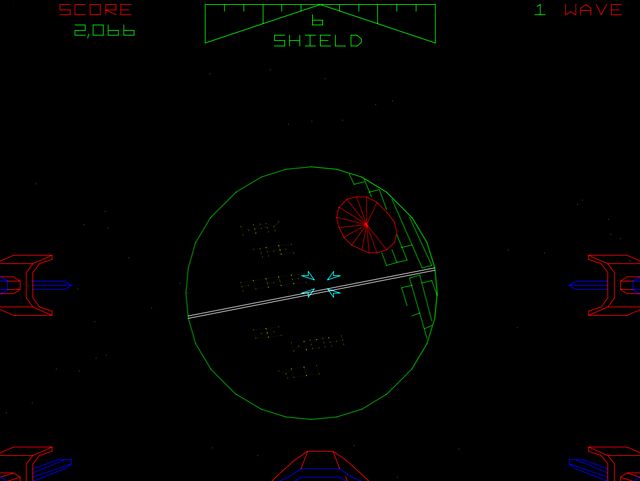 Release 1983
Publisher Atari
Track and Field

The original, never-to-be-forgotten innovator of that time-honoured gamers' pursuit: button-bashing. Atmospheric audio samples accompanied up to four players as they became sweaty wrecks in order to beat each others' athletics records. With buttons quickly smashed through underhand techniques such as the 't-shirt wrapped around fist swipe', or well-prepared 'ping-pong ball holder', later cabinets had shields placed around the vital switches to avoid abuse. Spoil-sports...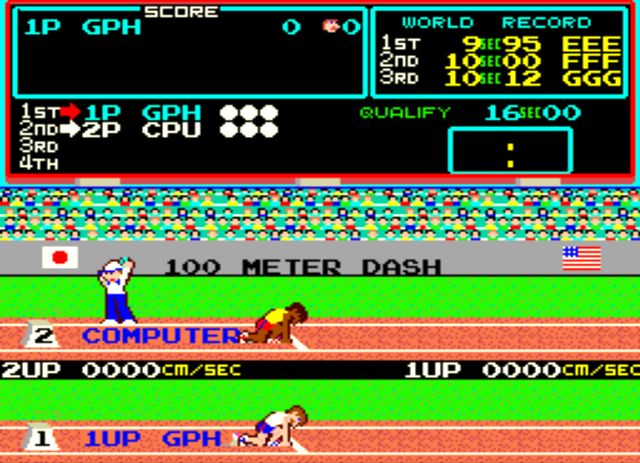 Release 1983
Publisher Konami
Paperboy
Forget joysticks... think bike: mutant, arcade-mounted push-bike. The Paperboy cabinet slotted in neatly to the world of real-life paperboys in the fashionable E.T. era. In tricky isometric 3D, you would frisbee papers conveniently at customers' houses, while trashing those residences that didn't subscribe with well-placed shots at windows and cars. A funky soundtrack and end-of-level stunt section topped off this thoroughly enjoyable title.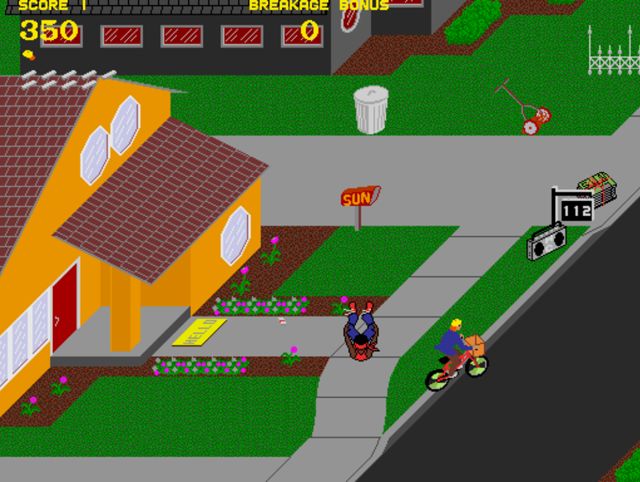 Release 1984
Publisher Atari
Similar topics
Narrower topics