Twenty classic arcade games
Cabinet reshuffle
Gauntlet

Inventive, overhead dungeon roamer with impressive synthesised speech from the machine's Texas Instruments sound chip – which was also used on many of Atari's games of the time. One of the first coin-ops to feature four-player simultaneous play, characters needed to co-operate over keys, food and magic while taking on a breadth of enemies among the puzzling labyrinths.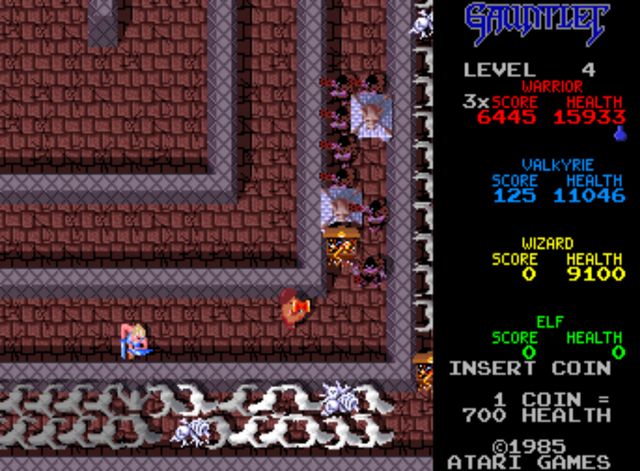 Release 1985
Publisher Atari
Yie Ar Kung Fu

The slimline grand-daddy of one-on-one brawlers, where would Streetfighter 2, Mortal Kombat and Tekken be without this pioneering title? Oolong, the main protagonist, could deliver up to 16 unique moves, on his journey past 11 different opponents, each with varying fighting characteristics.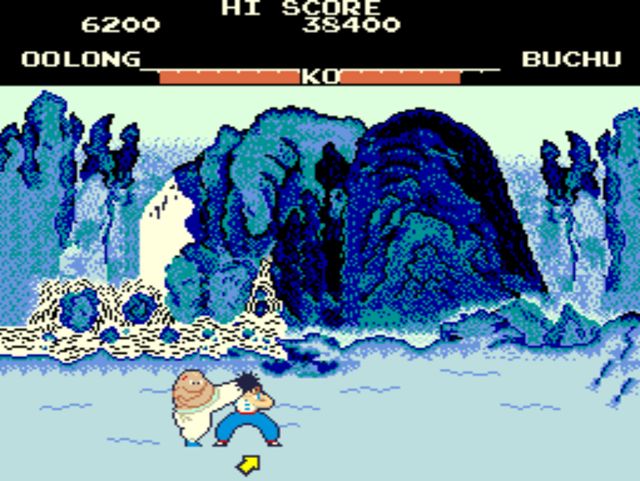 Release 1985
Publisher Konami
Operation Wolf

One of the first titles to provide players with a light-gun - this one swivel-mounted on the cabinet with innovative rumble feedback built-in. Wonderfully apolitically correct by today's standards, the game sees you shooting the Taliban's long-lost cousins as well as the odd farm animal – this replenishes ammunition supplies, obviously. Classically adored action with three sequels, and most home platforms of the day had a conversion.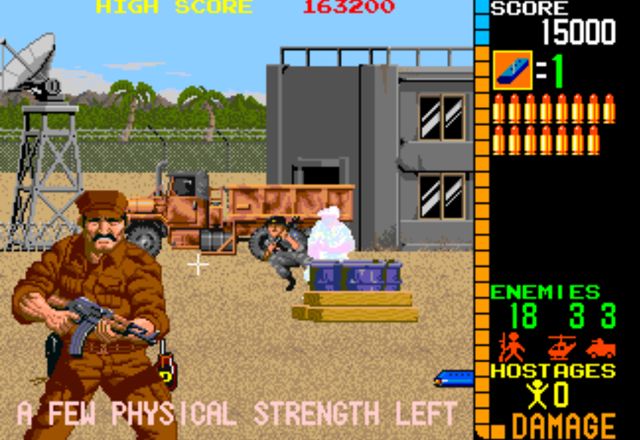 Release 1987
Publisher Taito