Urbs assimulaticius
Representatives from your neighbouring cities would also intrude on your building time too, offering to pick up your city's trash, for example, in return for cold hard cash. I always wished you could set up Mafia-style raids on opposing cities, forcing to lower rates and such, but it seems Maxis are an altogether more benign bunch than me.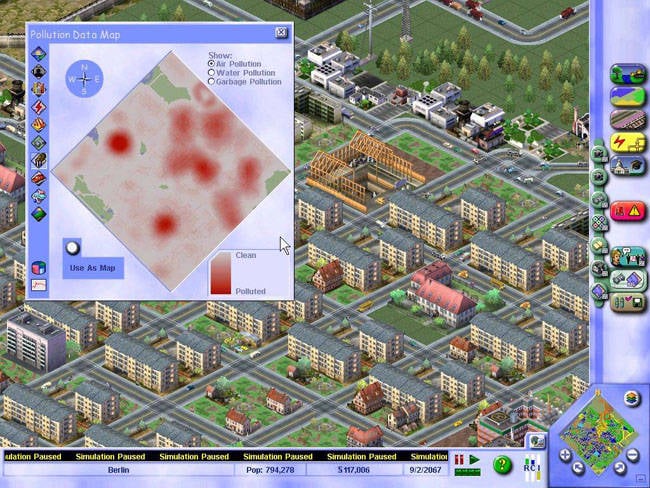 Don't poison the punters
The news ticker constantly flowing at the base of the GUI highlighted yet more issues, with stories focusing on the needs of your Sims in a fashion very similar to the periodical which flashed up each year in SimCity 2000. As ever, choosing to obey or not was entirely down to personal choice and, if your people rebelled too much, you could always unleash Armageddon upon them.
If such reminiscing has you longing to play SimCity 3000 today, the PC remains your best bet. The title is fully conversant with all versions of Windows out there in the wilderness today. Mobile gamers might also consider SimCity DS and SimCity for the iPhone, both of which offer reasonable versions of the PC original, even if they don't openly reference SimCity 3000 in their titles.
It is without doubt a game worth revisiting, offering the series' last pure building experience before everything got that much more involved with the introduction of SimCity 4 and its move toward multiplayer and total control – more on that next time.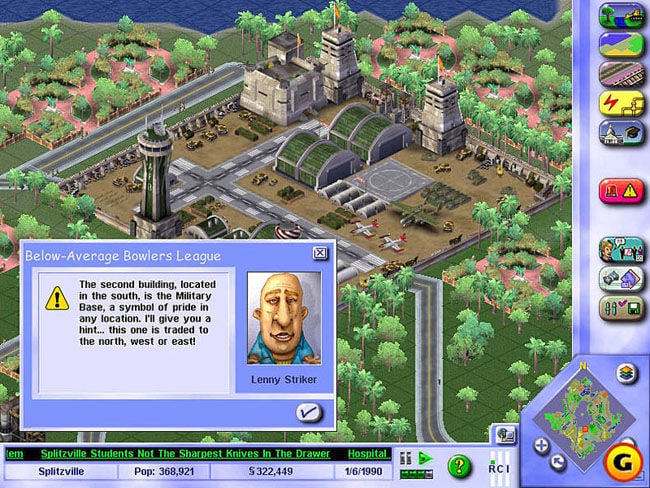 Beware the bowlers
And for those of you who own the actual disc, be sure to check out the little Easter egg that was the inclusion of a trailer for SimMars. The vapourware falling by the wayside as the success of The Sims apparently derailed what looked like an interesting concept – SimCity in space anyone? ®
Release 1999
Developer Will Wright
Publisher EA
Platforms Mac, Windows, Linx and - later - iOS, Android