Reg readers brew up the ultimate cuppa
The people's vote takes us one step closer to tea nirvana
---
We're one step closer today to defining just what constitutes the ultimate cuppa as our reader poll results show a definite leaning towards broadly classic tea-brewing methodology.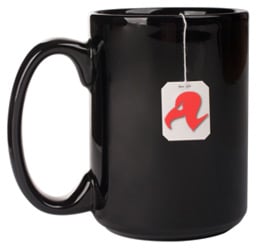 For those of you who missed the last installment of our probe into the perfect cha experience - presumably because you were on your tea-break - you can check out the background here.
In summary, we asked you lot to vote on several tea-making parameters in order to establish a scientific testing methodology. The aim of our investigation is not to examine the hundreds of possible tea type/brewing permutations, but rather establish a set of basic rules which can guide the uninitiated towards chai nirvana.
Exact personal preference must therefore be set aside in pursuit of a compromise brewing solution based on the majority vote, which panned out as follows:
Tea format: Teabag
Mug or cup: Mug
Pre-warm mug/pot: Yes
Brewing time: 3-4 minutes
Milk: Yes
Milk type: Semi-skimmed
Milk in mug before or after tea: After
Sugar: No
The results are interesting. While the pre-warming of the mug vote fell in line with conventional wisdom, readers rejected the assertion that milk must be added to the drinking receptacle before pouring in the tea.
This is certainly due to the teabag line of attack, where brewing in the mug precludes adding cow juice before the bag and boiling water - in civilised societies at least.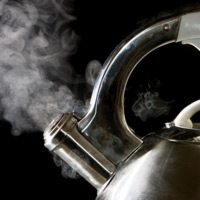 With regard to ISO 3103 - the magnificent tea-testing standard which won the 1999 Ig Nobel Prize for Literature - readers disagreed over brewing time, favouring 3-4 minutes as opposed to six.
So, we've got our parameters: now we need to put the matter to the test. We didn't offer readers the chance to vote for their favourite cha brand/blend, because there are so many options it simply wasn't practical.
Our plan is to get hold of a selection of widely available off-the-shelf teabags and put them through their paces as per the reader-defined process. We still mulling the best way to do this, as it'll probably involve some sort of elite tasting team and bacon sarnies.
We welcome your suggestions as to exactly how we should take this last step towards defining the ultimate cuppa, so stick the kettle on and get thinking...®