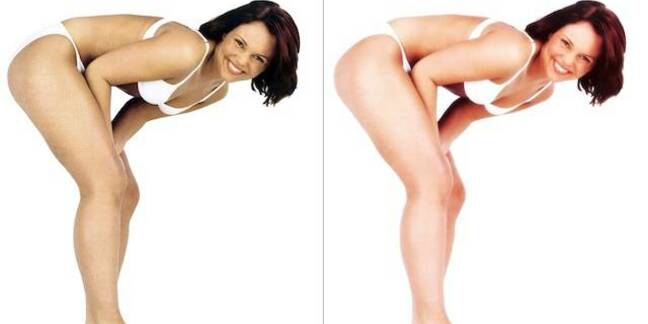 Beauty products brand Dove, one arm of the Unilever conglomerate, has pranked graphic designers with a new Photoshop tool.
Dove has long championed a "Campaign for Real Beauty" by using women who aren't professional models in its advertising. The fact that other Unilever brands still use all sorts of stereotypes is a irony that has not gone unobserved.
Dove's latest effort is a free-to-download Photoshop "action" (akin to a macro) available here and said to improve "skin glow" in photos.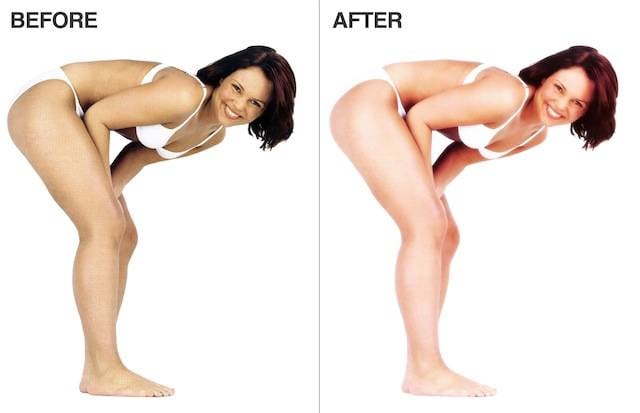 Dove says its Photoshop action can achieve the results depicted above,
but the download produces rather less flattering outcomes
The action instead removes all manner of retouching used to make models look thinner, to shame designers into not digitally teasing womens' bodies into unfeasible shapes.
Whether the action really does undo previous edits, or just slaps some Dove branding onto images and has a bit of a lash at restoring things to a more natural state, is now the subject of some online debate. Dove's not on the happy end of all such commentary, not least because it has continued to digitally alter images of models even as it promotes "Real Beauty". ®
Sponsored: How to simplify data protection on Amazon Web Services