This article is more than 1 year old
Seattle drinking den bans Google Glass geeks
Violent consequences for Google-eyed privacy violators
A Seattle bar has issued a preemptive ban of Google Glass to preserve the privacy of its tipplers.
The 5 Point Cafe in Seattle announced plans to suppress the futuristic devices on its Facebook page this week, and didn't mince words.
"The 5 Point is the first Seattle business to ban in advance Google Glasses," the bar wrote. "And ass kickings will be encouraged for violators."
Google Glasses are not yet widely available, though Google is doling out some of the Chocolate Factory goggles to vainglorious creative social media users as part of a breathless neo-utopian marketing campaign.
These Google-enabled cyborgs will want to steer clear of the Seattle watering hole, or risk violent and abrupt inertial-transference disciplinary measures to their derrieres.
The 5 Point Cafe made the decision to ban Google-eyed punters out of respect for the privacy of its clientele.
"You have to understand the culture of The 5 Point which is a sometimes seedy, maybe notorious place and I think people want to go there and be not known," 5 Point owner Dave Meinert tells myNorthwest.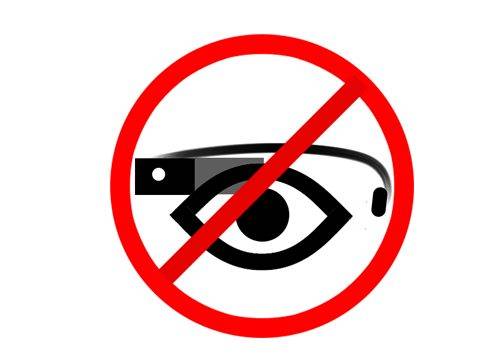 If you're live-streaming this glyph, don't drop by the 5 Point. (Image credit: Stop The Cyborgs)
"We don't let people film other people or take photos unwanted of other people in the bar because it's kind of a private place people go."
Meinert's anti-Glass stance has struck a chord with the bar's drinking clientele, with many of them speaking up in favor of the ban.
"I plan on carrying flat black spray paint cans for folks who want to google-glass record me without permission," one privacy-conscious tippler wrote... on Facebook. ®