Stonehenge was actually an ancient rave spot for Brits from all over the country, new research has suggested.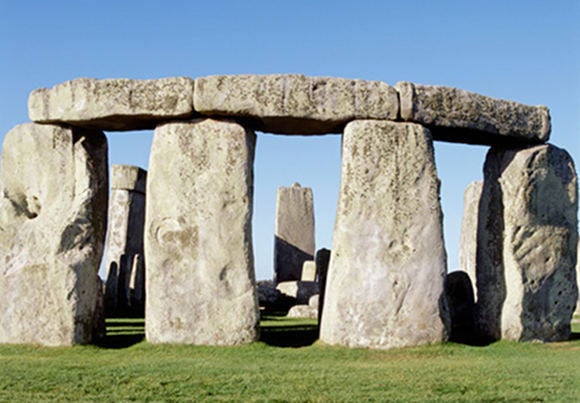 There are more theories about the origins and reasons for Stonehenge than there are stones in the monument - Ancient clock? Wiccan ritual site? Alien-built technology? Secret location of the Pandorica? - but the latest suggests that thousands of people gathered there from across the UK at a time when the population was only in the tens of thousands.
"Stonehenge was a monument that brought ancient Britain together," the leader of a new boffinry team, Mike Parker Pearson of University College London, said.
"What we've found is that people came with their animals to feast at Stonehenge from all corners of Britain - as far afield as Scotland."
Pearson and his team from the universities of Manchester, Sheffield, York, Durham, Bournemouth and Southampton were given permission to excavate and study for the first time more than 50,000 cremated bone fragments from 63 people buried at Stonehenge.
The boffins now believe, after a decade of research, that the site was a burial ground first, long before the first massive sandstone block was lugged into place. It looks like Stonehenge started out as a burial ground for the ancient elite, families who were interred there around 3,000 BC, 500 years before the construction of the monument.
Just before the stones of the monument went up, around 2,500 BC, the site was home to vast communal feasts, analysis of cattle teeth from 80,000 animal bones shows. Up to a tenth of the entire British population headed to the site to celebrate the winter and summer solstices but also to build the monument itself.
"What we have discovered is it's in building the thing that's important. It's not that they're coming to worship, they're coming to construct it," Pearson said.
"It's something that's Glastonbury Festival and a motorway building scheme at the same time. It's not all fun, there's work too."
Stonehenge may also have been built about 200 years earlier than previously thought, around 4,500 years ago, according to the research.
The team's findings were revealed in a Channel 4 documentary, Secrets of the Stonehenge Skeletons, last night. ®