Multimillionaire games developer, moon rover owner and space tourist Richard Garriott has taken to Kickstarter to try to get funding for his new video game.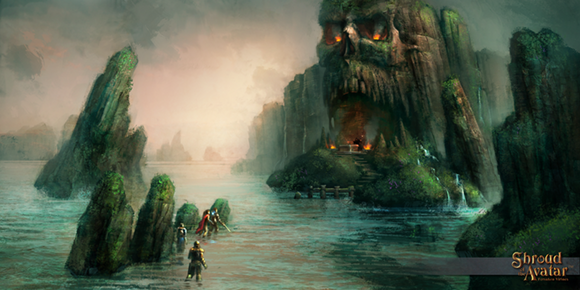 Garriott, aka Lord British, is looking for $1m to make Shroud of the Avatar: Forsaken Virtues, which gamers have been describing as the "spiritual successor" to his classic fantasy RPG series Ultima - now owned by Electronic Arts. Garriott describes it as a back-to-basics immersive experience incorporating "deep original fiction". Castle Greyskull, anyone?
The space tourist is most famous for his Ultima series, which kicked off in 1980 and went on to become one of the first popular massively multiplayer games in the form of Ultima One.
The PC game Shroud of the Avatar is slated for release in October 2014 if Garriott gets enough backers, which is looking quite likely. As of writing, the Kickstarter campaign had raised $712,829 of its goal with 27 days still to go.
The owner of the now broken down Lunokhod 2 Soviet moon rover said in a video on the fundraising page that fantasy games these days were too formulaic and scripted and he wants Shroud to be a more open RPG that lets players follow their own path. The game will focus more on getting involved in and supporting the online world than killing and looting to build up individual characters, Garriott said.
Although players will be able to choose "the life of an adventurer" if they want, the game is also going to bring in the homesteading and crafting of the earlier Ultima series so users can settle down and take up a trade to improve their in-game lot in life.
Garriott is expected to make a formal announcement about Shroud at the SXSW tech-and-culture fest. ®