This article is more than 1 year old
Ten ten-inch tablets
When only five-sixths of a foot will do
Archos 97 Titanium

If you want an Android iPad then this is what you buy. With a 9.7-inch, 2048 x 1536 IPS LCD screen, the 97 Titanium matches the iPad 4 pixel for pixel, inch for inch. And thanks to the 1.6GHz dual-core CPU with Mali 400 graphics and 1GB of Ram, it doesn't perform all that differently either. There's only 8GB of storage but there is a MicroSD slot to fix that particular failing, and the OS is reasonably up to date: Jelly Bean 4.1 in near enough stock form. The 5Mp main camera is a bit weak but the 2Mp webcam is well up to snuff.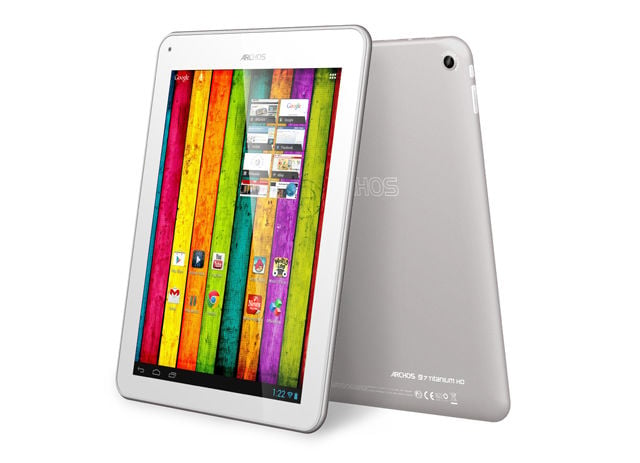 If music and video are your thing, the Archos' media players will play just about everything out of the box, from Flac to 1080p MKV. Naturally for £230 certain sacrifices have been made. The screen, though sharp and colourful, lacks the iPad's oleophobic coating so fingerprints show up badly. The entire device has a rather built-to-a-price feel to it. But of course it has been built to a price, so what do you expect? Credit where it's due, it's thinner than Apple's baby but only 18g heavier. All in all, not a bad effort.
Asus Transformer Infinity

Age has not withered Asus' HD Android tablet one iota. Nearly a year on and it's still the best dockable 'droid tablet on the market, though it's not cheap. The 64GB version with the dock will punch a man-sized hole in £600. Still, at least for your money you are getting something that looks and feels like a genuinely high-end device. And the GPS works properly, which was something you couldn't always say of Asus's Transformer Prime tablet. If fondleslab snappery is your wont, the 8Mp camera is a cracker =- one of the best fitted to any current tablet, in fact.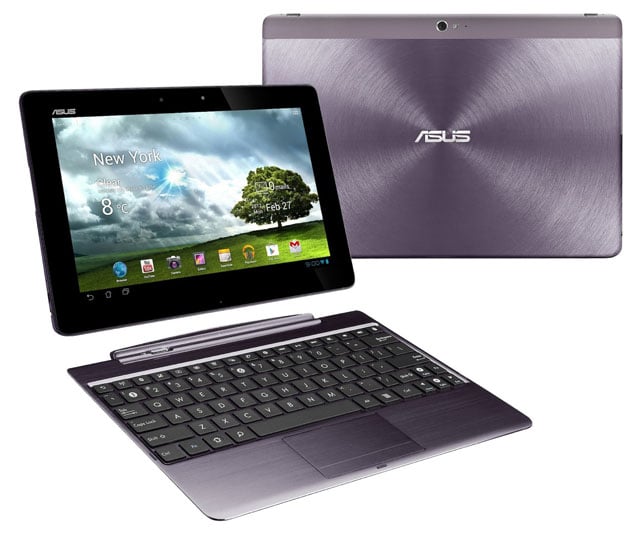 Not only does the IPS LCD screen boast a resolution of 1920 x 1200 so you get the full 1080p banana even when the menu bar is showing along the bottom, but when wound up to 11 it radiates 600cd/m² of brightness which is enough to make the fluid in your eyeballs boil. The 1.6GHz quad-core Nvidia Tegra 3 at the heart of the beast provides a perfectly fluid user experience, and Asus has been reasonably prompt with updates from the launch Ice Cream Sandwich to Jelly Bean 4.1. I'd bet 4.2 isn't far around the corner.
Price
£600
More Info
Asus