This article is more than 1 year old
Ten ten-inch tablets
When only five-sixths of a foot will do
Google Nexus 10

If you want a shed-load of pixels - 2560 x 1600 or 4,096,000 of them, since you ask - and Android in its purest, no-I-don't-want-water-in-my-whiskey form then this is the tablet for you. And thankfully there haven't been many Nexus 4-style supply cock-ups, so you can actually buy one of the things if you have £320 lying around. With a 299dpi pixel density, the Nexus 10's screen is the sharpest of any tablet here and, thanks to a Samsung-made 1.7GHz dual-core ARM Cortex-A15 chip, it goes like a scalded cat.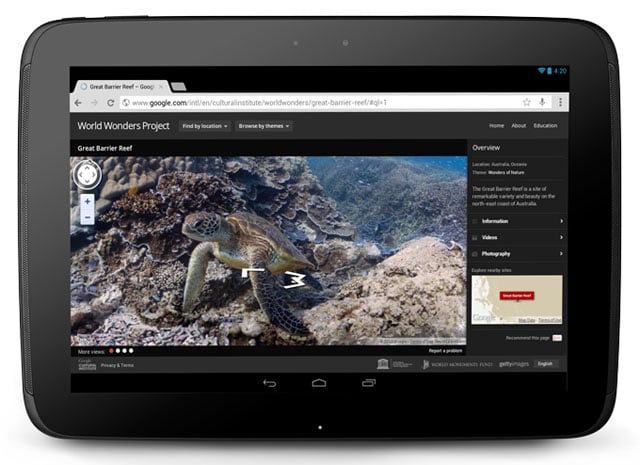 The whopping 9000mAh battery gives iPad-like run times between charges while the rather fine front-facing speakers make it a top notch media and gaming device. The slender but curvaceous profile and matte plastic body make it a more comfortable hold than the sharp-cornered iPad or the super-smooth Galaxy Note 10.1 too. The only serious fly in this otherwise fragrant ointment is the lack of a Micro SD slot. With that in mind, spending the extra £70 for the 32GB version is clearly the clever thing to do.
Lenovo ThinkPad Tablet 2

The first ThinkPad Tablet was an Android affair and though not a bad slate, I always got the impression Lenovo thought Android was a bit below the ThinkPad brand. Looks like I was right because for version 2 Lenovo has ditched Android for full-fat Windows 8. The new tablet is lighter than the old, has a bigger battery and with its Intel Atom Z2760 engine feels faster than the old Nvidia Tegra 3 model too. You get the distinct impression Lenovo has delivered its A-game this time around and built a device it's proud of.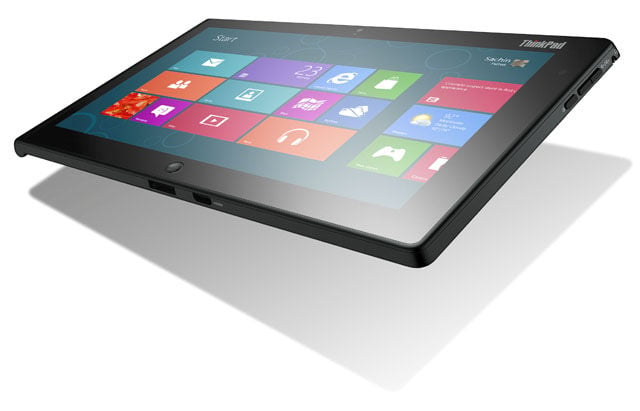 Where the ThinkPad Tablet 2 really scores big is with build quality and battery life, both of which are super, and the accessories. The Bluetooth keyboard is by far the best Windows tablet keyboard around right down to the red ThinkPad thumbstick, excellent trackpad and click bar combo. It has a typing action that feels just like a proper - and very good - laptop. There's also something called the Enterprise Dock which adds three USB 2.0 ports, HDMI and Ethernet to the tablet's single full-sized USB connector. And don't forget the optional Wacom digitising pen, VGA adapter and tailor-made sleeve to keep it all shipshape.