Ten ten-inch tablets
When only five-sixths of a foot will do
Samsung Galaxy Note 10.1

The Galaxy Note 10.1's big selling point is the Wacom-made S Pen stylus, which brings with it the same nifty writing, drawing and previewing features that it adds to the tablet's smaller brother, the Galaxy Note II. It also supports the same multi-window functionality so you can run discreet apps side-by-side in windows just like, well, Windows. It's not a function that applies to all apps, though, only the ones Samsung has provided support for. Multi-window apps are launched from a collapsable dock that rather jars with Android's fundamental design even when dressed up in Samsung's own TouchWiz UI.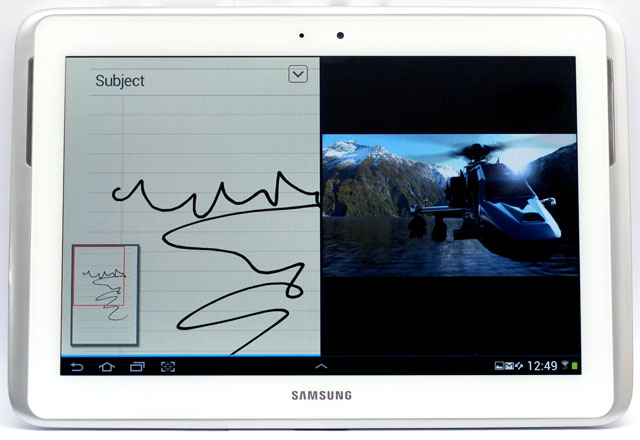 Thanks to a 1.4GHz quad-core Exynos 4412 CPU and 2GB of Ram, the Note is quite the performer. The forward-facing speakers are very impressive, though their placement and indeed the overall design has as much to do with keeping Apple's lawyers in their box as anything else. Sadly, the 1280 x 800 screen is more than a bit vin ordinaire and the glossy plastic body isn't the most pleasant thing you'll ever hold in your hand. If you want the S Pen tech and windows feature it's a solid purchase. If not, I'd suggest the cheaper, purer Nexus 10.
Sony Xperia Tablet Z

Over the years, Sony has tried all manner of odd designs with its tablets - remember the clamshell Tablet P and door-wedge Tablet S?. Fortunately, the new Tablet Z it seems to have settled on some fundamentals: keep it thin, make it water resistant and fit it with a 1080p-capable display. Only 6.9mm front-to-back and weighing a feather-light 495g, the Tablet Z ticks the thin'n'light boxes with a vengeance. NFC ditto, added to allow data exchanged with the Xperia Z smartphone. The Japanese models are LTE-enabled, so fingers crossed for a European 4G version, though there's no sign of one just yet.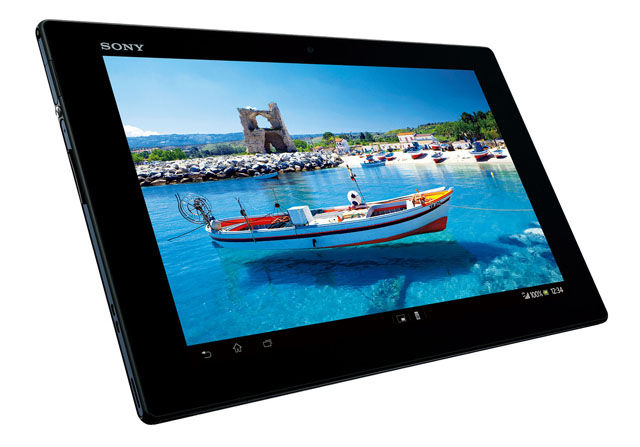 Being a Sony, the flat-sized Xperia Z gives you a very nice 8Mp camera at the back, while the 10.1-inch, 1920 x 1200 LCD screen is set to be a rather snazzy affair driven by the same chippery as Sony's high-end smartphones. Side-mounted stereo speakers are driven by virtual surround sound tech. If you are in the habit of dropping your kit into puddles or sand dunes, the IP57-certified dust and water resistance rating will be an attraction. The 6000mAh battery should give you a decent run-time between charges too. What's the asking price for this wafer-thin slice of fondleslab excellence? Sony isn't saying, but I'm going to guess somewhere in the region of Not Cheap. It'll be out by June.