This article is more than 1 year old
Ten pi-fect projects for your new Raspberry Pi
Set the cig-pack sized micro to work doing something useful
Info kiosk info projector

Here's one that makes good use of the RPi's other special characteristics: it's really small and physically lightweight. So hanging it on the ceiling next to a projector isn't going to cause the office Stealth & Safety crew too many sleepless nights. And yes, it's cheaper than a dedicated PC. Thanks to some decent LCD/LED projectors out there, for a number of situations it's much cheaper than, say, a 64in display screen.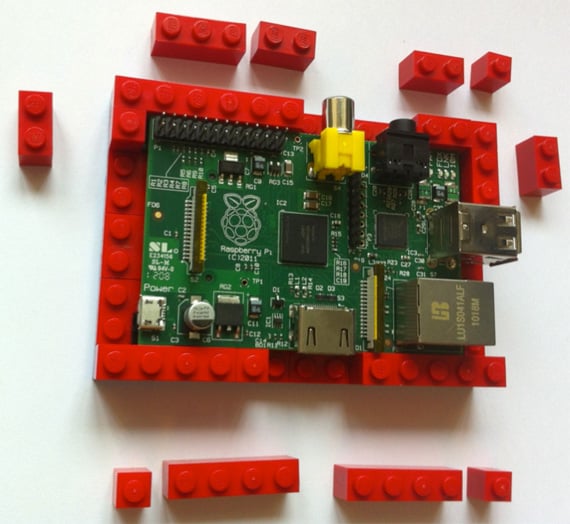 Difficulty Level (1-10)
2 - Easy peasy: you're just hooking up an RPi to a projector
Extra cost
Under £500
Shopping List
Low-cost LCD/LED projector, RPi case, appropriate ironmongery for hanging projector and sticking a network point on the ceiling
Approach
The trick here is to make sure that your content will display on a hard reboot of the RPi. Setup the RPi to open a browser after booting, and make your site the homepage. Use HTTP refreshes for automatic updates.
Take it further
Add a wireless connection to the RPi to save on the cabling.
Online Help
Forums are your friend, especially when selecting a suitable projector: something that won't overheat and has a long MTBF for the lamp or equivalent.
Weather station

The RPi is ideally suited to the role of weather station: small, low cost and low power. The RPi makes a great data-logger, and you don't even need a network connection, just a large enough SD card. There tools and Python scripts out there to graph your data, or present it via a web page. And once it's up and running, you can contribute your data to shared sites like the WeatherUnderground.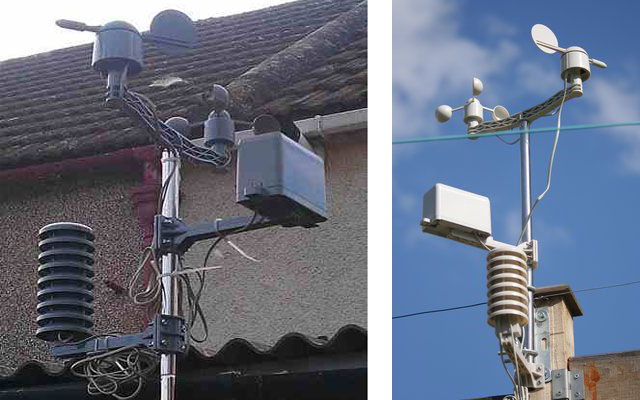 Sources: Peter Mount (left) and Jim Easterbrook
Difficulty Level (1-10)
3-7 - ie. pre-built to homemade
Extra cost
Dependent on your approach
Shopping List
Dependent on your approach
Approach
GPIOs make it easy to hook it up to external sensors directly, or there are weather station boards to available to build. You can avoid a soldering iron altogether too: kits from Maplin or RS (for less than £60) that include all the basic pre-built sensors, or open source tools like Weewx let you talk to professional USB-compatible weather stations.
Take it further
A popular addition to your weather station: add a cheap web cam. Or how about a Wi-Fi or XBee connection, and solar power?
Online Help
If you thought the IKEA modders were keen, wait until you meet the Weather Station folk.