Pics+Vid The Low Orbit Helium Assisted Navigator (LOHAN) team would like to raise a pint or two today to David Windestål - a Swedish radio-controlled aircraft enthusiast who recently pulled off an impressive "Space Glider" flight from a dizzying 33,000m.
David's audacious mission involved taking an off-the-shelf Muliplex FunJet (picture below), sticking an HD HERO video camera in it, and hoisting it aloft under a meteorological balloon.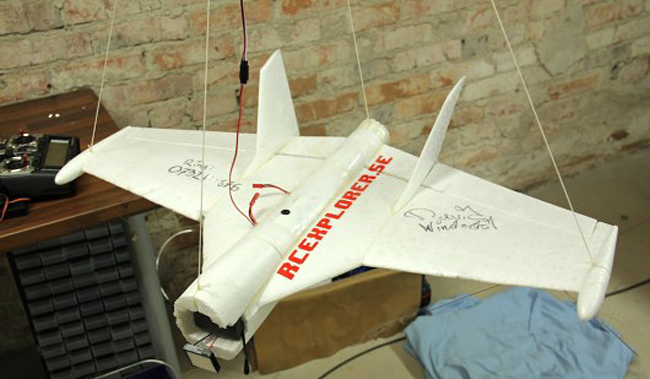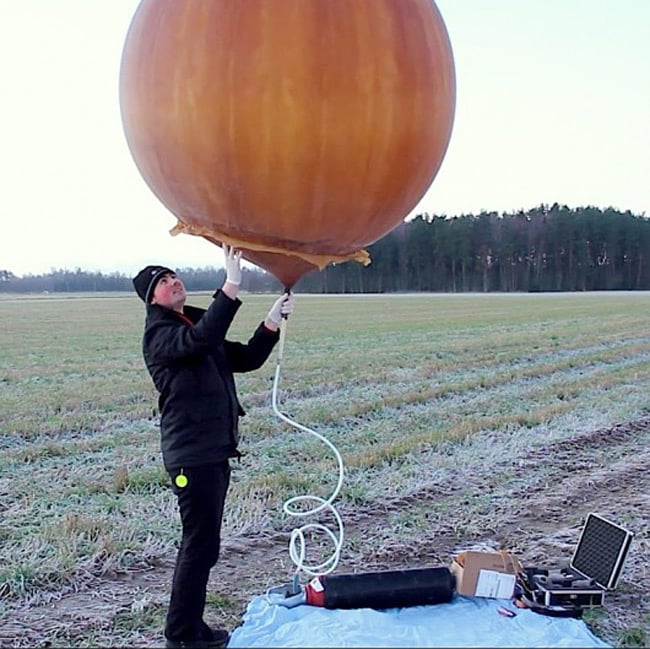 Once the aircraft was cut loose, a live feed from the onboard camera - known as a "first-person view" (FPV) - allowed David to control the aircraft via radio uplink.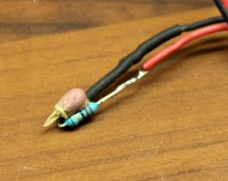 Simple as that - on paper at least. David's release mechanism was a pyrotechic cut-down cunningly fashioned from a resistor and match head (pictured), set to pop when 12V were thrown across it and sever the cord attaching the aircraft to the balloon. The plan was to fire the cut-down via ground-based command before orb burst, relying on the live images and data from a BMP085 barometric pressure sensor, rigged to an Arduino Mini.
David told us:
"I thought about adding an automatic cut-down but had troubles getting a reliable solution. It wasn't that important to me so I skipped it."*
This decision almost proved the mission's undoing. Video feed problems meant David didn't hit the button until after his mighty orb had popped, when a faint image alarmingly indicated the plane was falling still attached to the remnants of the balloon.
This still, taken from the plane's HD HERO, shows the moment of burst, with the Space Glider's shadow visible in the latex tatters: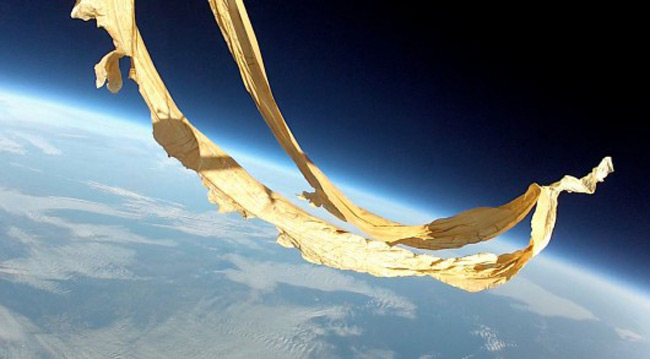 Luckily, David did manage to cut the cord, and guide his Space Glider down into some trees; the kit travelled 101km in total, we're told, in 108 minutes.
He's a bit gutted not to have accomplished his objective of piloting the aircraft "to his feet", but the glider returned to Earth with some impressive footage...
...from which David stitched together this magnificent composite: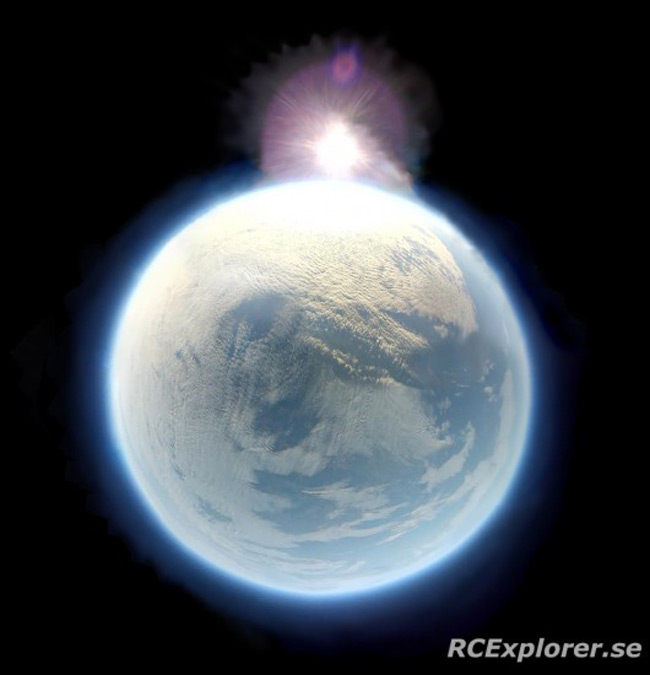 The plucky Swede tells us he might have another pop at the stratosphere "if I get the time and money for it".
We wish him luck. ®
Tech note
* As followers of our Paper Aircraft Released Into Space (PARIS) and Low Orbit Helium Assisted Navigator (LOHAN) missions know, just how to release spaceplanes at altitude is thorny technical problem.
For PARIS, we constructed a pressure-based mechanical system, which worked well enough.
For LOHAN, though, we need an electronic set-up to fire the Vulture 2 spaceplane's rocket motor at a pre-determined altitude. Our original plan was to use the BMP085 barometric pressure sensor, but we rejected that on the grounds of accuracy.
We've now got the Special Project Electronic Altitude Release System (SPEARS) control board up and running, which relies on the uBlox MAX-6 GPS.