Trip the fight fantastic
Tomb Raider, Aliens Colonial Marines, Crysis 3, Metal Gear Rising: Revengeance and more…
Game Theory After a gap of five weeks or so since my last column the games industry has suddenly become a whole new animal. The next generation - well, Sony's at least - has been revealed, and games publishers are finally able to talk about developing for a new breed of consoles without resorting to coded, barely voiced communications.
It's here where we start then, before plumbing the depths of recent releases that read like a who's who of major franchises, even if one or two are starting to grow a little whiffy.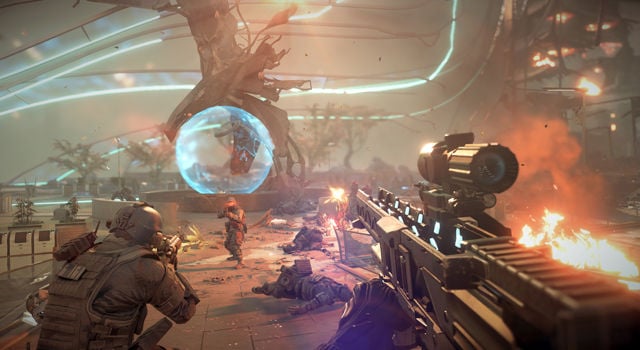 Killzone: Shadow Fall
If you've been living in a lead lined cave for the last few weeks you might just have escaped news that Sony has unveiled the PS3's successor.
The PS4 certainly looks a step up in terms of horsepower - though, from the footage shown, its capabilities are perhaps not beyond the remit of a generously crafted PC. It also looks to offer the equivalent of a Swiss army knife as a controller, the slightly heavy-looking DualShock 4 pad coming equipped with seemingly everything but a power glove.
Despite the inevitable hooting and hollering for the likes of Killzone: Shadow Fall, Infamous: Second Son, Drive Club, Destiny and Watch Dogs, it was the Media Molecule and Jonathan Blow sections of the presentation that really held my attention.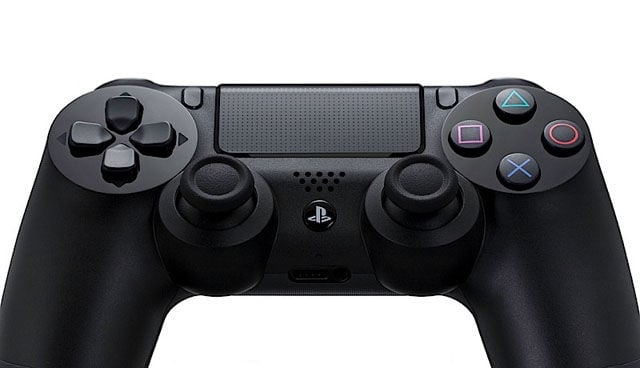 DualShock 4: the Swiss army knife of controllers?
Media Molecule's Alex Evans appeared on stage to push his vision of a "creative console". The PS4 is apparently powerful enough to allow users to "create our dreams" in a similar way to his studio's LittleBigPlanet franchise. He illustrated the point with a demonstration of players carving sculptures, before conducting a puppet show of sorts with a shake of the PS Move. A little far-fetched perhaps, but an idea that moves us beyond what we currently think of as a videogame.
Jonathan Blow, he of Braid fame, also graced the stage to showcase his next project, ironically enough after the explosions of Killzone had barely finished shaking the room. The Witness, a whimsical study of the 'a-ha' moment as he put it, shows that even in this next generation of gaming the enterprising small games studio might still stand shoulder to shoulder with the big boys.
That Sony would show off graphically impressive first-person shooters, driving games and sandbox action games at its PS4 announcement was inevitable. The fact that said games looked to be peddling the exact same gamplay as we're currently used to seeing, however, was a tad disappointing. Credit to the likes of Evans and Blow then for daring to show us something different.
Aliens: Colonial Marines: the wrong kind of bug hunt
How can it be that Gearbox got Aliens so wrong? James Cameron had all but made the videogame himself by portraying Ridley Scott's creature as but one of a hive of intelligent and relentless nightmares, from which instant death was the most merciful escape.
He was even generous enough to throw in "ultimate badass" future marines - best not call them space marines or else Games Workshop might sue - equipped with shotguns, pulse rifles, sentry turrets and more. Next he gave these hot-headed jarheads movement trackers, complete with the most terrifying heads-up display and bleep sound ever to grace film.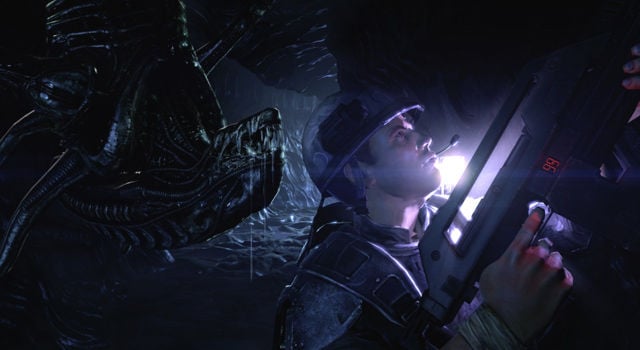 'There's nothing back here'
But, rather than craft tense standoffs versus these lithe, cunning adversaries, Gearbox have treated us to xenomorphs without any semblance of intelligence. And, copout of copouts, they've even thrown enemy marines into the mix, who think nothing of charging down corridors towards your stream of hastily fired bullets. Not the most auspicious of starts to a FPS then.
That's not to say you won't die - and often on higher difficulty settings. The sheer numbers of enemies, coupled with porous cover and aliens that sink into the glitchy scenery will see to that. But never will you be out-thought, or out-manoeuvred, which is more the pity.