This article is more than 1 year old
The reshaping of Apple-cored Square: Leaving high street is a GOOD sign
Retail? We've heard of it
Feature It's a well-worn phrase that appearances can be deceptive, but when a flagship business disappears from public view after years on London's premier high street, most people would assume this isn't a sign of progress.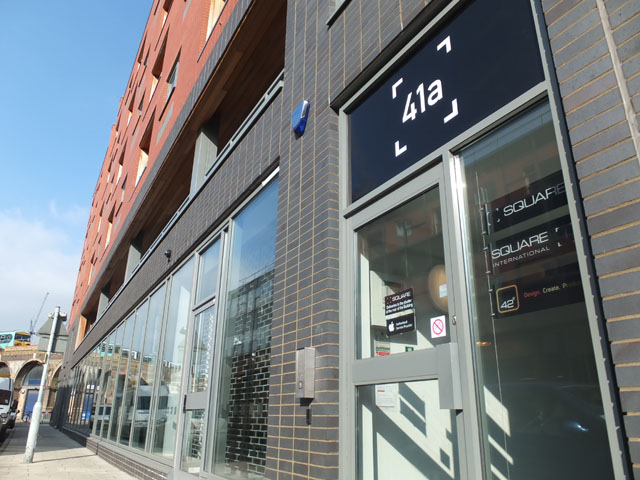 Square Group's new premises brings its three former buildings into one
Yet when talking to Darren King, CEO of Square Group, about the company's exit from New Oxford Street, it's evident that how you measure progress depends on what your goals are and the planning behind them - which means losing a shop can be seen as a "strategic adjustment" rather than a sign of decline.
According to King, the move to the company's brand new premises near London Bridge last year was two-and-a-half years in the planning. It allows all of Square's London operation to exist under one roof with servicing, logistics, marketing and design teams benefiting from improved communication between departments as a result.
OK, so that move seems sensible enough, but as far as UK retail goes, apart from the company's remaining Apple Premium Reseller (APR) outlet at Selfridges and couple of other stores, the shop window most of us will see now is the [squaregroup.co.uk] website. Even King admits that this appearance of work in progress doesn't send out the right message as he explains.
"Square, as you see it on the Square Group website is not what Square is anymore. We're busy working on that whole strategy for the web - it's not just rethink, it's a ground-up approach. In the coming months that will transition over and it will become a lot clearer to our customers that yes, we do have this retail side, but there are other areas that are actually really important parts of what we do."
Those important aspects of the business are showcased on Square's international web site [square-i.net] which gives a very different different impression of the company's activities. The shop window of the redesigned site will integrate these elements and put into perspective Square's involvement with retail.
To make the point, King does the numbers, "Last year's revenue was just a shade over £25m, and the retail component of that is around £6m. So it's less than 25 per cent of our business, which is not what you'd probably think looking at our website."
It's not what you'd think if you recall that Square bought Computer Warehouse and GHC in recent years. Yet Square has always been a B2B player, originally targeting Apple creative industries, with the retail component emerging pretty much as an afterthought due to demand.
Back to business
In difficult trading conditions, companies frequently return to their roots to build on strengths. Not everyone does this though. HMV's approach was diversification into electronics and games as a compensation for losses in its core music sales business. Yet failing to address the stacks of unsold CDs in its stores was a problem that wasn't going to go away on its own. King concedes that focusing on business customers is a return to previous form of sorts but certainly doesn't see it as a retreat.
"There is an element of that at play here, but we tend to be a bit more cutting edge than that, I think. Yes, retail for us isn't core, and unless you're going to scale it big you're not going to make enough money from it: there's not enough margin, rents are too high.
"So [we] fall back to what we're very good at, which is building long-term business relationships with customers. We've also added an education team in the last few years and a hospitality team. Apple inside hospitality didn't exist. We recognised well ahead of market that the growing demand for Apple products was going filter its way though into the hotel market."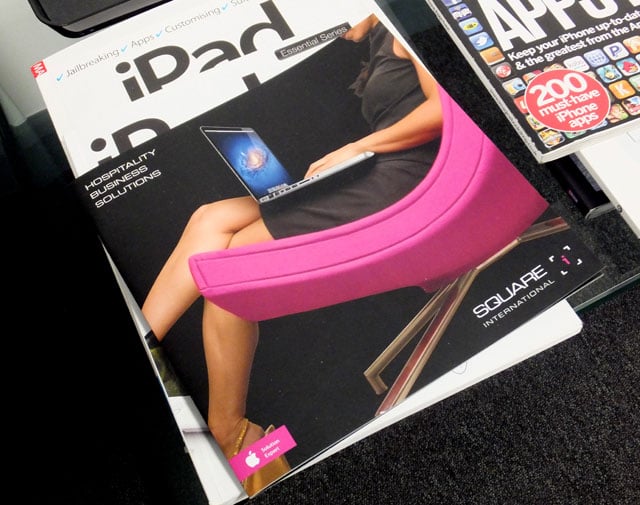 Hospitable climate: Square's brochure outlines its recent business ventures
Hospitality is a new venture, where the company kits out hotels with bespoke Apple-centric products from ensuite iMacs to modified Apple TVs. Unusually for a reseller, Square even has an in-house team of software developers to make all of this happen - which includes room service, VOD, checkout and web access all available to hotel guests on Apple kit.