This article is more than 1 year old
Review: Sony Xperia Z
The new flagship with tattered sails?
How it must gall Sony to find that along with the likes of HTC, ZTE and LG it is now firmly in the second division of Android phone makers, floundering in the spume and wake of the global sales monster that is Samsung.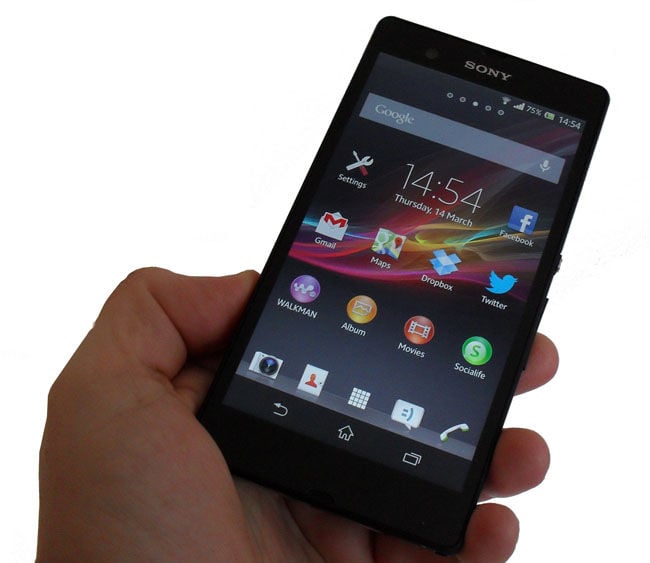 Xperia Z: a bit of a slab
Personally I blame a ludicrously complex model portfolio as much as lacklustre hardware. Can anyone list the current crop of Xperia handsets off the top of their head? No? Thought not. The opportunity to make things simple after the ditching of the Ericsson brand was squandered so it's back to the drawing board we go.
Indeed, the first thing you notice about Sony's new flagship, the Xperia Z, is that the firm's designers have ditched all the familiar Xperia design language in favour of something startlingly generic. The Xperia Z is frankly a bit of a slab.
Now let me qualify that by saying it's a very elegant and well proportioned slab. Any device that can house a 5-inch, 1920 x 1080 screen in a body that weighs 146g and measures only 139 x 71 x 7.9mm gets a thumbs up from me. Keep in mind that's only 0.3mm thicker and 12mm wider than the diminutive 4-inch iPhone 5.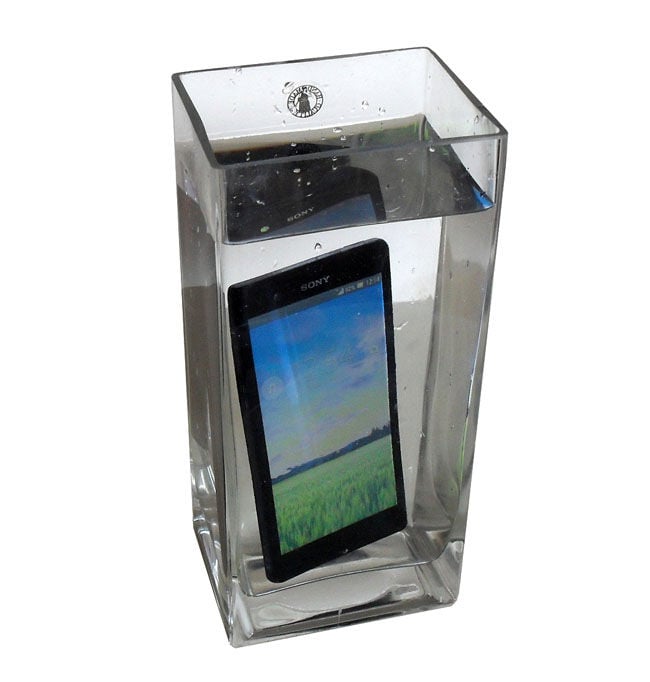 Yep, it's waterproof
As an exercise in packaging it's a top effort and Sony deserves kudos for the excellent placement of the large on/off button and volume rocker, which fall to hand very easily even when holding something this size.
But it is a tad plain and featureless when you look at it alongside the iPhone 5, the HTC One, the or the Nokia Lumia 920, let alone the Galaxy S4. Sony seems to have reacted to criticism that previous Xperias were overdesigned by underdesigning the Z.
And I'm a little worried about the narrow gap between the screen and chassis that includes the earpiece and mic cut-outs. It collects dandruff, dust and other nonspecific detritus.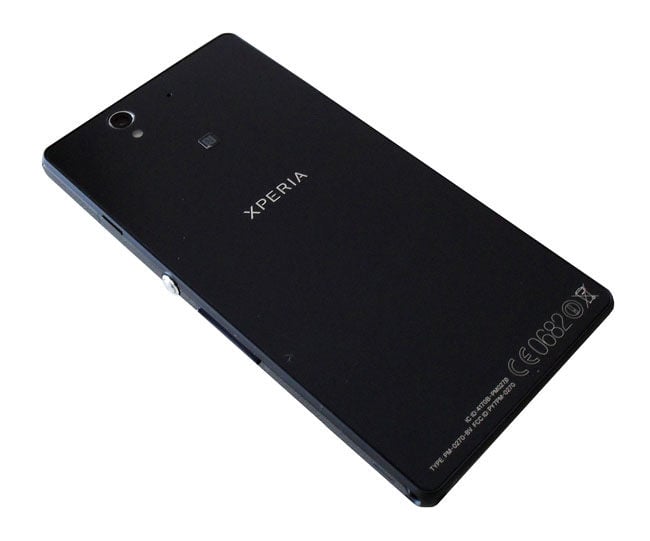 The back, like the front, is all glass
On the plus side, it's as solid as you could possibly desire a handset to be and it has IP57 certification for water and dust resistance. That means flaps covering all the ports and sockets but at least once you've prised them open you get an MHL-enabled micro USB port with USB host support and a micro SD slot to back up the 16GB of internal storage.
Like any handset covered with glass front and back - it's not Gorilla Glass but some other type of toughened, shatter-proof glass - the Z is a fingerprint magnet and can sometimes get to feel a bit sticky. Buy the black one and you'll be forever polishing it. I'd suggest going for the white unless you are happy looking like you have OCD.
The 441dpi screen looks very impressive. Put it alongside any 1280 x 720 Android or Retina iPhone display and I guarantee you will be impressed by the crystal clarity and ultra-sharp definition. The latest version of Sony's Mobile Bravia Engine further enhances proceedings by sharpening images and reducing noise when you are looking at still pictures or video.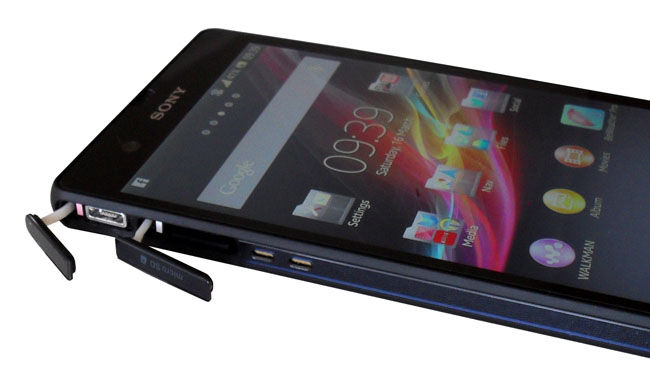 Covers keep the ports free of fluff
Reflections are kept impressively at bay too thanks to some jiggery-pokery concerning the way the various layers of the screen are bonded together.