American Zoetrope
A couple of other features worth mentioning are the built-in infrared remote, which lets you use the One to operate your telly - it worked a treat with my Sony - and something called Zoe, which is short for 'zoetrope'.
In a nutshell, a Zoe captures three-and-a-bit seconds of 1080p MP4 video from 20 photos whenever you press the shutter key. Around half a second is recorded before your finger actually presses the shutter presumably thanks to some sort of buffer.
This is the sort of thing you end up with. The effects, the editing, the music are all entirely the work of the phone. I just took the shots and uploaded the end result to YouTube:
The One's gallery offers numerous options to mess about with your Zoe videos and stills to create 30-second vignettes with visual effects and music. Think of it as video Instagram. Using it is very much a matter of trial and error because, bizarrely, the One's PDF guide makes no mention of Zoe whatsoever.
To be honest, I'm not sure I see Zoe ever being more than a novelty even if the Daily Prophet-esque animated images it creates will amuse your Facebook friends. Which, I suspect, is entirely the point. The IR remote is very handy though, and the Zoe function can easily be disabled.
When it comes to battery life, the One couldn't quite match my Motorola Razr i's two full days on a charge but it didn't fall far short. So you certainly won't need to charge it up every day. Looping a 1080p video turned in an impressive runtime of five hours and 20 minutes.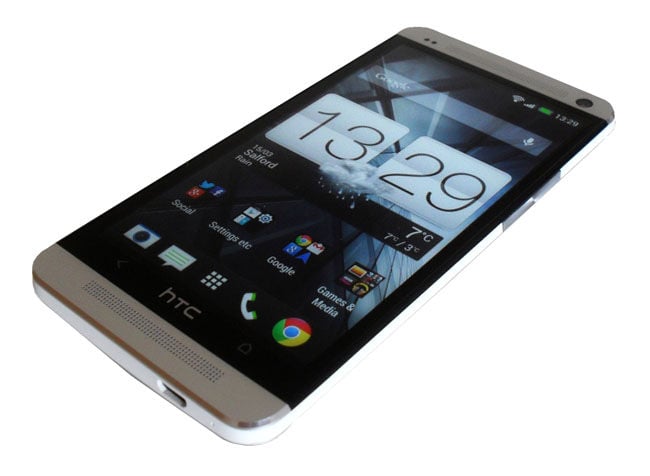 The micro USB port is MHL and On-the-Go compatible
Before I wrap up I should make it clear that the One lacks anything in the way of storage expansion, but with only 32GB and 64GB versions available that's not too much of an issue. The micro USB port supports USB On-the-Go and MHL media output. Call quality - thanks to active noise suppression - and signal reception were well up to snuff. And Wi-Fi reception was more than up to snuff - it was extremely good, by far the best I have ever encountered in any mobile device. My home office is a bit of a Wi-Fi black spot, which is why I run my laptop off a Powerline connection, but the One showed a robust signal in it at all times.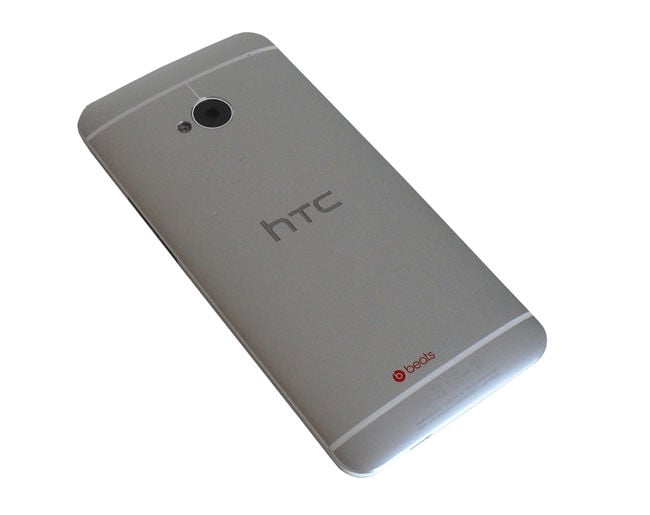 The fact that the One supports the new 802.11ac standard is worth remembering too.
The Reg Verdict
Let's not beat about the bush, the HTC One is a supremely classy, capable and stylish handset. It's as powerful as you could possibly want, lovely to look at, pleasant to hold and easy to use. The new camera is arguably the best fitted to any current smartphone. The 1080p screen's a cracker. Battery life more than acceptable. I'm giving the new Sense 5 launcher a thumbs up too. All HTC needs to do is get out there and promote the daylights out of the thing so that world+dog don't end up buying the Galaxy S4 or the iPhone 5 by thoughtless default. In short, the One deserves to be a success and if you are after a new smartphone in 2013 you really have to include it in your shortlist no matter what your OS allegiance.
On a final note, the fact the One is made in democratic Taiwan rather than China may not matter to you, but it does to me. ®

Review: HTC One
Android Jelly Bean smartphone with a 4.7-inch, 1920 x 1080 screen and a fast 1.5GHz Qualcomm Snapdragon processor. The 4Mp camera may not sound much, but it's rather good.
Similar topics