Ubuntu's Technical Board has decided nine months is long enough to support some new releases of its operating system.
In an online meeting noticed by Phoronix (and available for all-text IRC replay here), the Board decided that "regular" Ubuntu releases will only receive food, water, warm lodgings and security updates for nine months after they emerge screaming into the world. Such releases previously received around 18 months of loving care.
The new policy takes effect as Version 13.04,aka Raring Ringtail, due in April.
While halving support sounds nasty, it's not entirely terrible news for Ubuntu users because the distribution has two types of release. "Regular" releases are perhaps best understood as "minor" releases. "Long Term Releases (LTS)" releases get a full five years of support.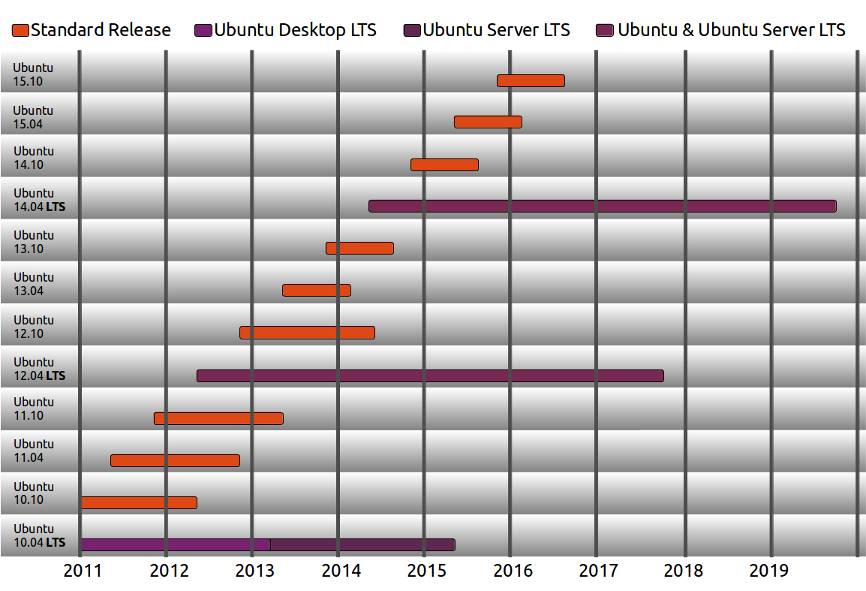 The Ubuntu release cycle.
Click here to spawn a larger version in a new Tab
Any reduction in support for any software will always annoy some users, because it will mean more frequent upgrades for the security-conscious and otherwise careful. Ubuntu does at least have new versions coming out before support expires, so there won't be any gaps.
It's hoped the new regime may free resources so that regular and LTS releases are of a higher quality. ®
Similar topics