Elite teams of Warwick University quadcopter operatives will take to the skies this weekend in search of CASSiE the Cosmic Hedgehog, missing since a high-altitude ballooning (HAB) mission went off the radar somewhere over Oxfordshire or Warwickshire.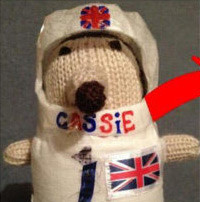 Missing: CASSiE the cosmic hedgehog
Following a public appeal for assistance in tracking down the plucky knitted 'naut, launch organisers are now prepping some high-tech aerial surveillance kit to finally pin down the erinaceous adventurer.
CASSiE's flight was part of the MARSBalloon mission - actually two distinct payloads dubbed "Deimos" and "Phobos" in honour of the Red Planet's moons. A pair of mighty orbs lifted aloft "120 student experiments designed to test how everyday objects will survive on Mars".
Schoolkids and uni students from Bath and Bristol were challenged to design experiments that would fit into an advanced stratospheric scientific payload podule - actually an unmodified capsule supplied by the Kinder Surprise aerospace division.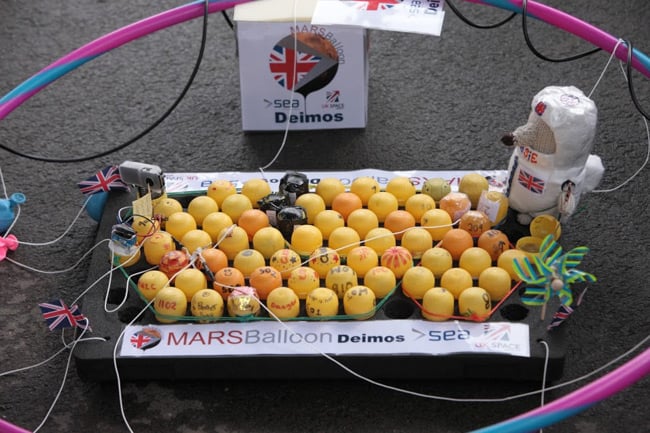 The Kinder Surprise experiment pods in their lifting tray
Deimos and Phobos launched from Oakfield Academy in Frome, Somerset, where personnel from Brit engineering outfit SEA - which organised the project in collaboration with the UK Space Agency - were on hand to stress the importance of hard hats in the HAB environment.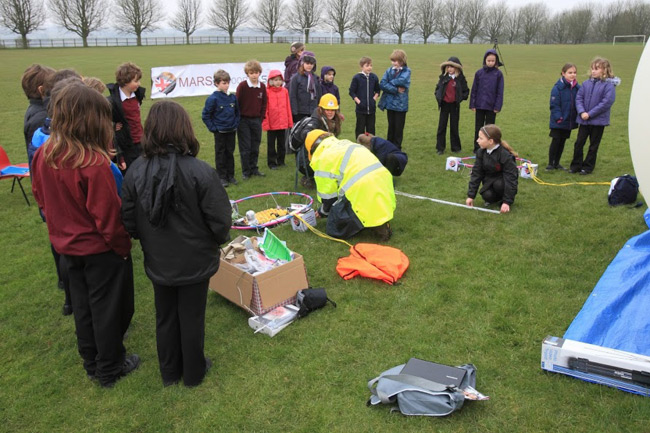 SEA operatives prep the mission while schoolkids look on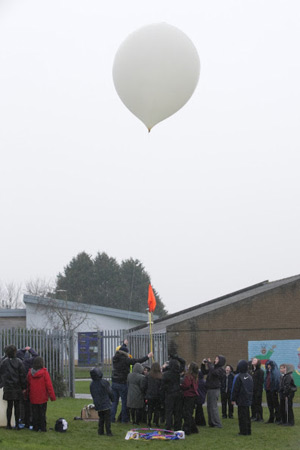 One mission balloon ready for lift-off
Following two uneventful launches, "the 79 experiments on Phobos were successfully recovered in good condition four hours after launch", MARSBalloon lead engineer Andrew Bacon told El Reg.
Phobos came down in Fenny Compton, Warwickshire, but Deimos' "tracking system ... failed to report its landing location and so it and its experiments have yet been found".
Best estimates put Deimos on the ground somewhere north of Banbury and south of Leamington Spa, so Reg readers in the area might like to spend a couple of hours this weekend scouring the area for CASSiE and the experiment podules.
We at the Reg Special Projects Bureau will be awaiting news of the rescue efforts with bated breath, knowing only too well what a severe blow it is to lose a much-loved colleague in the pursuit of scientific progress.
Hopefully, though, the Deimos drama won't discourage future missions aimed at encouraging kids to get get involved in science. Andrew said: "We run projects like MARSBalloon because it is important for students to realise that we have a thriving space industry in the UK and that we need them to help us keep it that way." ®