Boss of Irish-based R&D hub: Man, this place is the back of beyond
No path beaten to our door, regardless of mousetrap quality
EMC Ireland country manager Bob Savage is distinctly underwhelmed by Cork Airport.
There are 3,000 EMC staff in its Ballincollig, County Cork operation and they are managed by Savage who has been in the country manager role for five years.
In an interview in the Irish Independent, he says Cork airport suffers from not having direct flights to and from many European capitals:
"We have challenges, the big problem is air access. If we have customers coming from anywhere bar London, Amsterdam and Paris it is two flights, so we have to provide such a valuable experience that it is still worth going."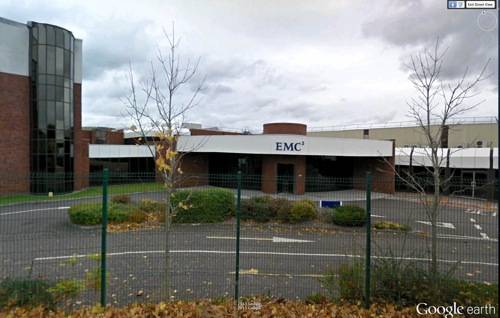 EMC at Ballincollig, Co Cork. Google Earth Street View
There's more, however: "Cork airport has no flight to Dublin, the train is still a bit slow and then Shannon has its own issues so that is a huge challenge for us."
According to Savage, the solution to his aerial woes might be to create more hi-tech jobs in Cork:
"If we can create the critical mass here, then it will become an economic decision to run flights from Cork."
Even the Irish state could get involved:
"The State has a part to play but certainly Cork Airport, it is a fantastic airport but we don't have the access. We have US customs clearance here and we have to leverage that."
Trouble is, Bob, the Irish state is mega-strapped for cash and EMC did choose to locate its plant in the relative back of beyond at Ballincollig. What was originally a manufacturing plant, with little need for staff and visitor air travel, has become a research and development centre showing off its wares to customers and partners. ®