HP fuels second-gen Moonshot servers for April 8 launch
Rocketing into the clouds and elite data centers with hyperscale iron
The next-generation of HP's "Project Moonshot" super-dense servers for hyperscale data centers, code-named "Gemini", are being prepped for their long-awaited launch next Monday.
HP has a lot a stake with Project Moonshot, not the least of which being the viability of high-volume server manufacturing for big data-center operators who want minimalist and compact server designs, and who do not want to buy plain-vanilla HP ProLiant, Dell PowerEdge, or IBM System x rack machines with all their extraneous features.
Among other things, Moonshot aims to make it less appealing for customers to go to Taiwan and have companies like Quanta build custom motherboards and systems, or to embrace the Open Compute Project's open source hardware. (Although Moonshot and Open Compute are not necessarily incompatible as ideas go, it seems unlikely HP would open source whatever intellectual property it has come up with for the Gemini machines.) Moonshot is also trying to steal some bespoke server business away from Dell's Data Center Solutions unit.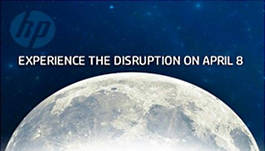 The first-gen Moonshot servers, dubbed "Redstone" after the rocket that carried NASA's Mercury capsule on suborbital flights, were based on Calxeda's EnergyCore ECX-1000 ARM server processors and their integrated switching. When HP disclosed the Gemini follow-ons last June, it said that the Redstone machines were experimental, "focused on the development market," as Paul Santeler, GM of HP's hyperscale business unit, put it.
This no doubt irked Calxeda a bit, which does not think of its initial ARM server processors with their integrated networking as a development platform, but rather something suitable for certain kinds of production workloads in the cloud.
No matter. HP was hinting about its future designs and committing to the fact that Intel's dual-core "Centerton" Atom S1200 server chip would be the first engine used in the "server cartridges" that snap into the Gemini chassis.
As El Reg reported a month ago, there is chatter that Moonshot server nodes are under development by Texas Instruments using its KeyStone II ARM server chips, which marry ARM cores and digital signal processors into a very powerful and compact hybrid computing element.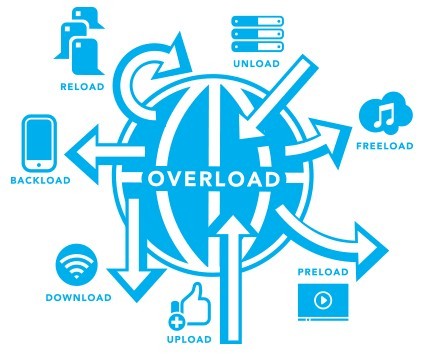 HP is dealing with a lot of different loads with the Moonshot effort,
and hopefully there is some pay associated with them
It stands to reason that Calxeda ECX-1000 and future processors due later this year will be embedded inside of Moonshot boxes, too, as well as various x86 processors and perhaps additional ARM chips from AMD and Marvell. HP is not saying at this point, but what seems clear is that HP needs for Moonshot to be a more open platform than ProLiant ever was.
For now, HP is keeping mum about the announcement event, except to say that CEO Meg Whitman and Enterprise Group general manager Dave Donatelli will be hosting a webcast next Monday at 11 am Eastern to go over the latest Moonshot machines and, presumably, to talk about real feeds and speeds and the business potential of the new servers.
HP has been pretty vague for the past year and a half, and it's about time for it to start talking about real products. ®