Playboy submits to Apple with nudity-free 'Pornography 2.0' app
Now you can prove you really do read it just for the articles
---
Playboy has finally produced an iOS app that gets around Apple's rather prudish attitude to things even mildly pornographic: an online edition that excludes the long-standing grumble mag's main selling point.
"We're taking everything that has made Playboy great and re-imagining it for the iPhone, while reinventing our aesthetic with exclusive pictorials and a beautiful, image-heavy navigation. It truly is Playboy 2.0," said Playboy's director of digital content Josh Schollmeyer in a statement.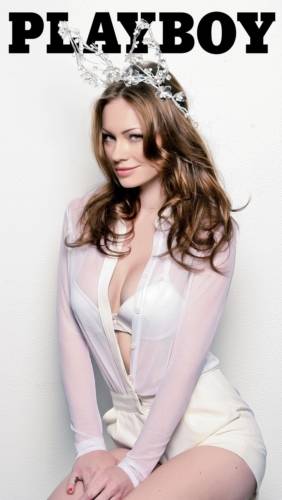 No nipples please, we're Apple
The app, which costs $1.99 a month, $10.99 for six months, or $19.99 for a full year's one-handed viewing, will instead show the magazine's traditional interviews, cars, cartoons, and lifestyle features. The opening edition will have a tastefully shot, nipple-free video from the 2011 Miss February Kylie Johnson.
Hugh Heffner, the grand old man of grumble mags, once promised that the company would release an iOS app that featured the fully monty, but ran into the immovable force that was Steve Jobs. While insisting he wasn't a prude, Jobs was adamant that Apple and the iTunes Store would not be a hangout for smut-merchants and their ilk.
"We do believe we have a moral responsibility to keep porn off the iPhone," he reportedly told a customer in an email. "Folks who want porn can buy and Android phone."
In 2009 headlines were written after it seemed Apple's hard line on the matter was relaxing after a developer got a $1.99 application called "Hottest Girls" into iTunes. The hype lasted less than a day, with the developer pulling the app after insisting his servers were overloading just before Apple managed to shut him down.
Apple's also spent time and money shutting down domains that could be used to associate its brand with thing salacious - such as iphonesex4s.com, iphoneporn4s.com, and porn4iphones.com – and has been granted a patent on technology to filter out "forbidden content" from messages.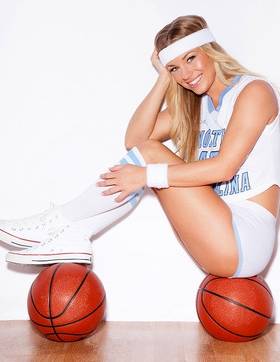 Playboy 2.0 app shows biggish balls
That's not to say there isn't a lot of porn viewed on iOS hardware, with some enthusiasts taking that latter term to disturbingly inventive extremes. Malware writers have cottoned onto this as well, and made repeated attempts to infect iOS systems with a lure to mankind's baser instincts.
Steve Jobs might be gone, but his policy remains – iTunes remains as nipple-free as a Middle Eastern beach resort. Hugh Heffner's enterprise has had to bend to Cupertino's control on the matter, but is putting a brave face on it.
"As the on-the-go extension of the Playboy brand, our new app brings the best of Playboy with original, thought-provoking and enticing bite-sized content that captures our design-driven and discernible style," said Playboy Enterprises CEO Scott Flanders in a statement.
"We've rebuilt Playboy for iPhone from the ground up to attract the new generation of Gen Y fans who enjoy the indulgences of the artisanal good life and modern culture."
Whether Playboy Enterprises can convince people to pay for 2.0 non-pornographic content remains to be seen, but is doubtful in the opinion of this hack. While the magazine might be trying to aim for "Gen Y fans," reading Playboy strictly for the articles sounds like something their dads would do. ®