ANCIENT CURSED RING known to TOLKIEN goes on display
In the land of Hampshire where the Shadows lie
---
A supposedly cursed gold ring that may have been the inspiration for the One Ring in JRR Tolkien's Middle Earth fantasies has gone on display at The Vyne house in Hampshire.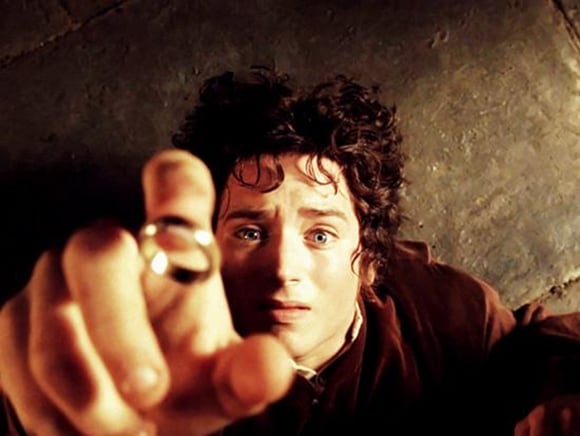 Unusually complex disposal and recycling guidelines on this exhibit
The National Trust and the Tolkien Society have put the Roman ring on display in a new Ring Room at the house where it has lain forgotten for several years.
The ancient ring, inscribed in Latin and featuring an image of Venus, is linked to a tablet that curses any thief who steals it. Archaeologist Sir Mortimer Wheeler is believed to have discussed the ring with Tolkien in his capacity as Professor of Anglo-Saxon at Oxford University after realising it was connected to the curse tablet.
The ring was originally uncovered at an archaeological site in Silchester, Hampshire. Its connection to the tablet, found at the site of a Roman temple dedicated to the god Nodens in Gloucestershire, was made in the 1920s.
Wheeler is believed to have asked Tolkien's opinion in 1929, eight years before The Hobbit was published. Tolkein's Ring is also gold and inscribed, but using the Black Speech of Mordor (in Elvish script) rather than Latin.
The Trust's display invites visitors to decide for themselves if the Roman ring is the inspiration for The Lord of the Rings and Hobbit books. The ring is part of a wider Tolkien exhibition at The Vyne that includes memorabilia from the Tolkien Society's archive and an area of the garden that has been turned into a Hidden Realm for children.
The Realm includes a network of tunnels modelled on Bag End, an "Iron Age" wooden fort and bridge and a giant warrior's helmet, half submerged in the ground. ®