This article is more than 1 year old
Scottish SF master Iain M Banks reveals he has less than a year to live
Asks partner to do him the honour of being his widow
One of Britain's most popular fiction and science fiction authors Iain Banks, or Iain M Banks for lovers of his science fiction, has revealed that he has cancer and is unlikely to live longer than a year.
"The bottom line, now, I'm afraid, is that as a late stage gall bladder cancer patient, I'm expected to live for 'several months' and it's extremely unlikely I'll live beyond a year. So it looks like my latest novel, The Quarry, will be my last," he said in a statement.
"As a result, I've withdrawn from all planned public engagements and I've asked my partner Adele if she will do me the honour of becoming my widow (sorry – but we find ghoulish humour helps)."
Banks, 59, said that he has now married Adele and they are off enjoying their honeymoon and he will spend the time he has left visiting family and friends. Chemotherapy may be an option he said, but he was weighing the pros and cons of such treatment.
Banks said he started to suffer from lower back pain in January, and was diagnosed with jaundice. But a series of ultrasounds and CT scans found his gall bladder had become cancerous and this had spread to his liver, pancreas and lymph nodes, making it inoperable.
Banks first burst onto the British literary scene with The Wasp Factory in 1984, a fictional tale of death, torture and transexuality among a remote Scottish community. He followed this up with a series of imaginative and lyrically powerful fiction, before publishing his first science fiction in 1987 under the name Iain M Banks.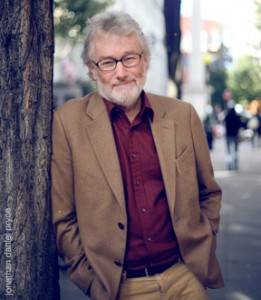 El Reg favorite Iain Banks
This first book, Consider Phlebas, which introduced the popular Culture Universe to SF readers – a post-scarcity civilization depicted as being around ten thousand years or so more advanced than human technological and cultural sophistication. Earth and the Culture also interacted briefly in his 1991 The State of the Art book of short stories. El Reg readers voted his book Use of Weapons the greatest film never made in a recent poll.
Banks wrote nine Culture novels, three other SF books and with 14 straight fiction novels. The Quarry, currently being rushed through production, will be his last fiction novel and there will be no more tales of Mind misadventures or of interestingly named spacecraft (Ultimate Ship the Second is this hack's favorite name, while Grey Area had the best attitude) for his science fiction fans.
"The way Iain has reacted to his situation is not really with a sense of unfairness but more that it's just the way the universe works, the way matter works, that there's nobody out to get us, nobody to blame for it all," Ken MacLeod, the Scottish science fiction author told the Guardian.
"It's a very courageous and stoical attitude in his situation. In his case, there's no doubting the style of the man. What you see is what you get, and the Iain who comes across in his books is very much how he is." ®