Hostile Xyratex investors claim CEO's scalp in aggressive haircut
Show us the money, says Baker Street
Activist investors have forced out Xyratex CEO Steve Barber in their hunt for a bigger and faster return on their investment.
Baker Street Capital Management has amassed a 23 per cent holding in Xyratex comprising 6.2 million shares, and believes that Xyratex's development of its ClusterStor HPC array product, following a decline in its sales of disk drive arrays to storage OEMs, has been a waste of its capital resources.
Xyratex's board and management should have placed a higher priority on a faster increase in shareholder value than trying to do it through developing a new product line, we surmise.
Xyratex was founded in 1994 in a management buyout from IBM. Steve Barber became its CEO in 2003, took it public in 2004, and fell on his sword nine years later after growing annual revenues from $459 million in 2004 to approximately $1.16 billion in 2012.
Once it attracted Baker Street's attention Xyratex put a poison pill in place to try and foil a takeover but that appears to have been brushed aside.
Chairman Jonathan Brooks was lavish in his praise of Barber: "We thank Steve for his enormous contribution to Xyratex's development, especially the dedication and energy he brought to the Company. Steve has worked hard to lead the Company through the many transitions in our industry and we appreciate the leadership he has demonstrated over the years."
There speaks a man whose hand has probably been forced.
Barber's canned statement included this: "We have accomplished a great deal together in the last 10 years that I have been CEO, but I feel now is the right time for me to pass the baton and let new leadership take the Company into its next phase."
Board member Ernie Sampias becomes interim CEO while Xyratex looks for a new one with the aid of an exec search company.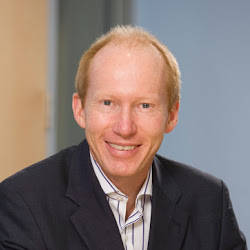 Steve Barber
Two Baker Street nominees join Xyratex's board; Vadim Perelman and Ken Traub.
Traub is president and CEO of Ethos Management, which, Stifel Nicolaus analyst Aaron Rakers says, "specialises in undervalued companies with a focus on unlocking shareholder value."
Brooks ate more humble pie, saying: "We are pleased that we were able to reach this agreement with Baker Street which we believe will help us enable Xyratex to realize its significant potential. We welcome Vadim and Ken to our Board and look forward to continuing to work constructively with them."
The words "continuing to work constructively" after Xyratex erected a poison pill defence against Baker Street are somewhat hollow, to say the least. A canned Perelman quote said:
"We are pleased to have worked successfully with Xyratex to reconstitute the Board and are confident that the change will be positive for Xyratex and its shareholders."
Whether Xyratex's customers agree with this is another matter.
Rakers the analyst doesn't agree with the Baker Street position at all, saying: "We struggle with the notion that Xyratex should de-invest in its long-term growth and higher margin opportunities in HPC/cloud."
It's hard not to agree with the view that Baker Street will take cash out of the company in the short term and weaken, even destroy, its ability to build long-term product line businesses. ®
Bootnote 1
Remember the song Baker Street by Gerry Rafferty (Youtube: 6 minutes 12 secs)? The last couplet might suit Steve Barber now:
And when you wake up it's a new mornin'
The sun is shinin' it's a new morning
You're goin'
You're goin' home.
Bootnote 2
Xyratex says that AMD has chosen Xyratex as a strategic supplier and chosen Xyratex's OneStor Modular Enclosure as one of the building blocks for its big data and storage-intensive products.
It's optimised the SeaMicro SM15000 server to provide more than 5PB of storage capacity in two racks for big data applications such as Hadoop and Object Storage.