Java code used in last year's Angry Birds artificial intelligence competition has been released into the wild.
The Australian National University's Artificial Intelligence Group last year decided the game would be a fine way of testing just how brainy artificial intelligences have become, because as anyone who's played the game can tell you that figuring out just how to squash pigs isn't easy for organic intelligences.
The competition will now be repeated this August, in Beijing.
Would-be-entrants, or anyone interested in pig-squashing automata, can put last year's code into action by downloading it from here and following these installation instructions.
Jochen Renz, convener of the competition and an associate professor at the Australian National University said the code released today has been completely re-written in Java. It's also been freed from dependence on the costly Matlab product, so anyone can run it without needing to buy a licence.
Speed has been greatly improved, with image analysis now taking "about 1/10s per image, previously it took over 10s." The code can only play the SD version of the game, as in that mode the game always offers a fixed resolution. The certainty of 840x480 action makes it easier for the trajectory calculation code to get to work.
"No reverse engineering of the game is used," Renz wrote. "We only play on top of the game, just like any human player would. You can also join in and make some shots yourself if the agent takes too long or cannot solve a level."
In The Reg's experience, the agent can get a little tiresome: we've waited an hour for it to solve level seven of "Poached Eggs". If that's too boring, the AI code also offers the chance to watch its calculations in a terminal window.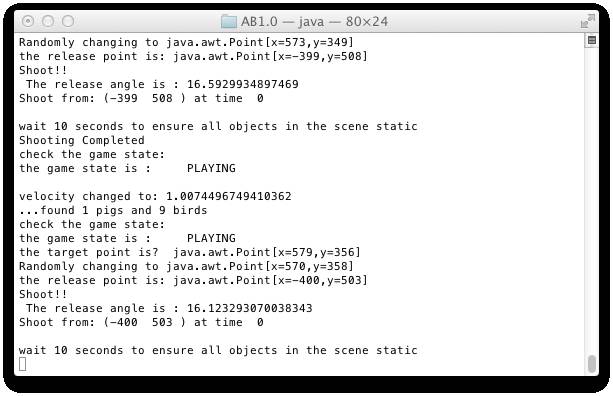 At last, an improved interface for Angry Birds
To run the software you'll need Google's Chrome browser and the version of the game dedicated to that environment. ®