This article is more than 1 year old
Gaming's favourite platters get another stir of the pot
BioShock Infinite, Gears of War: Judgement, SimCity, Luigi's Mansion 2 and more...
Game Theory Another month goes by and, as ever, gaming isn't short of its share of news and controversies. While recent reveals of Battlefield 4, Metal Gear Solid V, The Witcher 3 and Thief: Out of the Shadows show us what the future holds, there's no getting around the fact that we're currently entrenched in a present in which regurgitations of old recipes is standard. If you need evidence of that, look no further than Gears of War: Judgement and God of War Ascension.
Thankfully, you can still trust Nintendo to bring its best to the fray, with Luigi's Mansion 2 stuffed full of with imaginative moments. More's the pity then that sales of the formerly mentioned Judgement and Ascension will no doubt dwarf it, but such is life. Then there was SimCity which displayed similar notes of finery in the gameplay stakes, but that was only half of the story...
SimCity: build it and they will come?
When a technical issue dwarfs the release of one of gaming's better known franchises you can be sure that it's going to cause a bit of controversy. So it proves with SimCity, a title that has come under intense scrutiny for forcing users to be perennially online, and logged into EA's Steam-a-like Origin to boot, in order to get the game to work. No playing SimCity in plane, train or automobile, or even (in my case, at least) in the office over flakey wi-fi.
A barbed pill made all the more painful to swallow by EA's unpreparedness for SimCity's day one sales, which promptly led to the falling over of the game's servers. Cue the mass grinding of molars as exasperated gamers realised that in going out and grabbing a boxed copy of the game they'd bought what amounted to a coaster.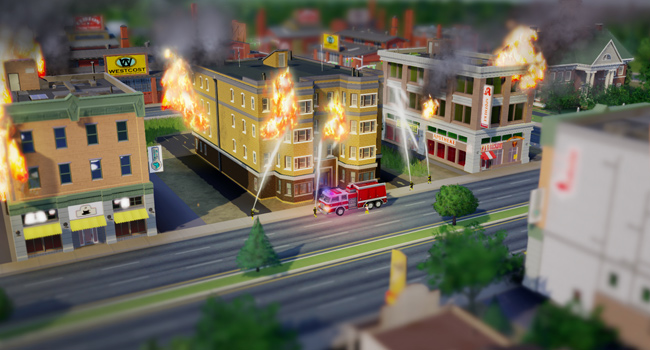 Hot topic: server troubles in SimCity?
Two weeks later and with the server issues largely behind it (but the DRM issues still spewing up a black cloud darker than the pollution pumped out by my city's industrial zone), it's now possible to log on and start building. Even if the game does still insist on forcing me to wait 10 minutes until it has finished updating – have you never heard of a background update, EA?
As regular readers will know I've been on something of a SimCity marathon for The Register, having gone back to cast an eye over the four main entries into the series: 'Classic', 2000, 3000 and SimCity 4. This new iteration takes them all on, what with its swanky 'Glassbox' engine that lets you view the action closer than ever; allowing for such wonders as curvy roads and city specialisation in the process.
The resulting effect is the bolstering of the usual addictive SimCity gameplay with a heightened ability to mesmerise. The toing and froing of your citizens has your real world hours passing by at llama speed as you build up connected cities, or else trust online partners to do so on your behalf.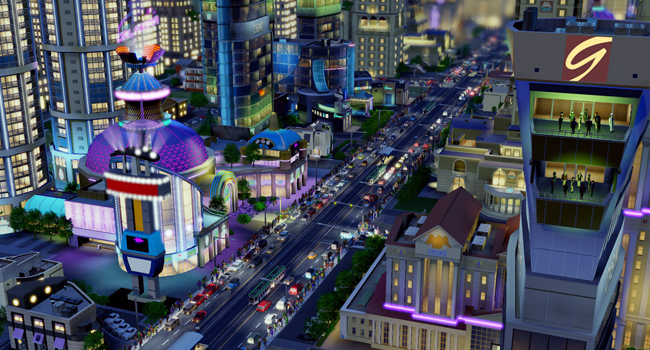 Progress is progress
The building expansion tools work well as a means to upgrade important buildings, so increasing their effectiveness (an extra classroom expanding your school's pupil capacity say). While a more streamlined approach to utility laying, road building and zonation than ever will have new comers quickly making viable towns of their own, not that there's insufficient depth for veterans to get lost in.
The aforementioned technical issues make scoring SimCity tough however. They have to be included in the final reckoning, but I've had such a good time with the game that scoring the game really low because of crazy decisions made outside of the development team seems trite. Still, the word is out on those issues, so ultimately the decision on whether to jump in or not is yours. If you do, then assuming your internet connection is stable, you won't be disappointed.