Luigi's Mansion 2: game for a laugh
At least you can rely on Nintendo to offer a follow-up that's rather more progressive, Luigi's Mansion 2 (aka Luigi's Mansion: Dark Moon) is positively dripping with creative juices. Once again it falls to the green-clad plumber to suck up ghosts with his Poltergust 5000 vacuum and report back to the chirpily voiced Prof. E. Gadd for further instruction.
It's bursting at the seams with new ideas, nods to the past and – strange as it seems to say it – completely innocent fun. The game is both everything you expect from a Mario title and nothing like anything else within the franchise – its GameCube predecessor apart.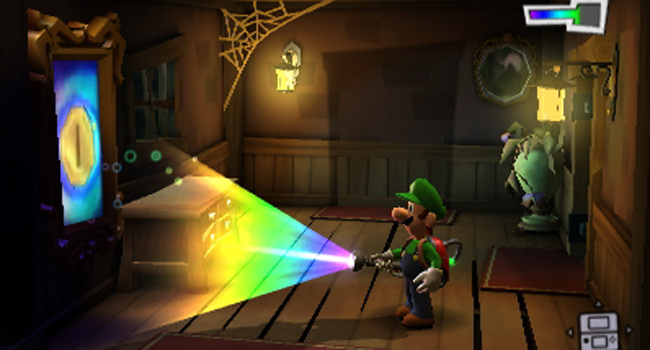 A bit of light gaming
Taking its cues from the likes of Ghostbusters, Resident Evil, even classic coin-op Dig Dug, the gameplay might be best described as a honed game of hide-and-seek, as Luigi flushes the ghouls out of their hiding places, stuns them with his torch and proceeds to 'bust' them.
Of course, rarely are things so straight forward, as ghosts proceed to arm themselves with props – mirrors, pans, pitchforks and suchlike – with which to thwart our intrepid plumber. While even the scenery is against him as it routinely disappears, so forcing E. Gadd to provide new gadgets so that the mansions (for now there are a series of haunted locales) can be brought back into line.
Sound effects, from Luigi's humming along to the music, through to the eerie laughter of a hidden Boo, are amongst the best designed on any system. The visuals are easily on a par with the best the 3DS has to offer, although Nintendo's use of the system's gyroscope as a makeshift second analogue stick does make playing the game with the 3D effect enabled all but impossible.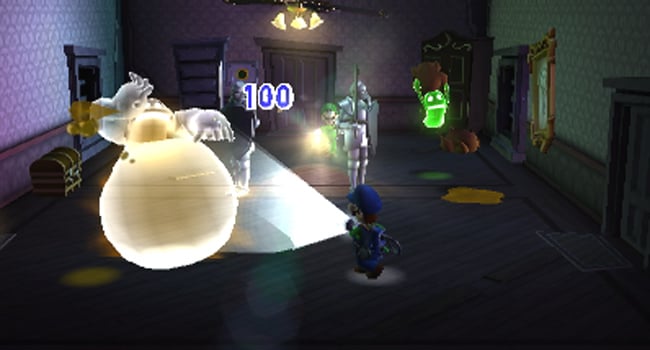 Haunting visual effects
Still, almost inevitable 3D issues aside, it's rare for a game to make you smile, even laugh out loud, from beginning to end and that's precisely the effect Luigi's Mansion 2 had on me. You can't really ask for more than that now can you?

BioShock Infinite: American splendour
And so we come to what many were predicting would be the year's best game so far. BioShock Infinite sees Rapture, the underwater setting of previous BioShock titles, replaced by the much-hyped floating city of Columbia. While the noticeably talkative antihero Booker DeWitt comes in as chief protagonist, replacing the taciturn leads of its predecessors.
Once more we're treated to a game which puts the focus on its narrative, and in exploring such lofty subjects as American exceptionalism there's as much to marvel at in terms of plot as there is in the gobsmacking details of Columbia itself.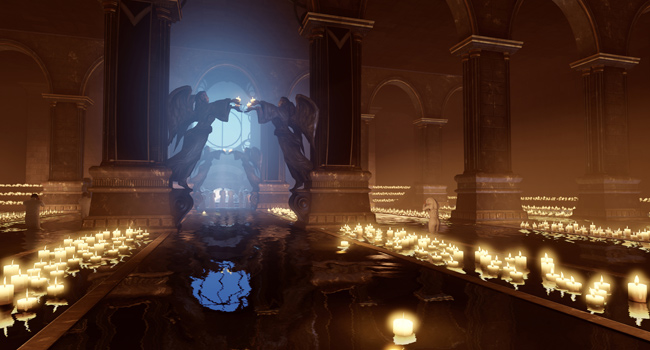 Mass effect?
Alas, the combat never quite reaches those same heights, as even the return of BioShock's plasmids (now dubbed Vigors) fails to inject the necessary 'oomph'. If anything it's because your chances to use them effectively seem as scripted as the story: Oh look, bad guys standing in a pool of preposterously positioned oil, and here's me with the ability to throw a fireball at them, how convenient…
In fairness, there is slightly more to it than that. Vigors can be combined for example, therefore turning your flock of crows straight out of Hitchcock's The Birds into flaming crows for extra damage when the Murder of Crows and Devil's Kiss powers are used one after the other.
Ultimately, however, the combat in general is the very opposite of infinite, as waves of bad guys appear like so much cannon fodder, and leave this mortal coil having either charged straight at you or been picked off after having popped up from behind cover. Similarly predictable is DeWitt's shield which charges up when you're behind cover. Whatever next?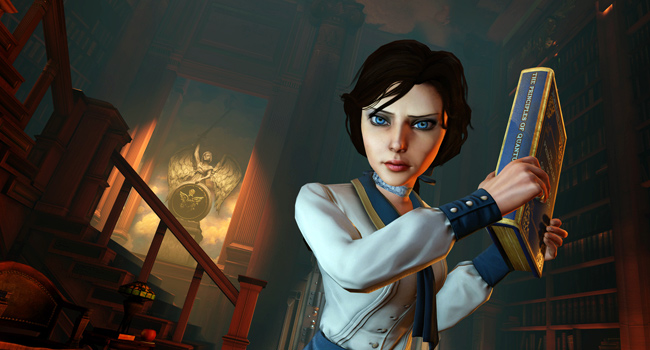 AI candy
At least the introduction of Elizabeth, DeWitt's AI-driven companion, adds something different into the mix. By opening 'tears' she's able to pull ammo, health and environmental aids into the world from one parallel to ours. In all honesty I found such help more distracting than beneficial, particularly during frantic fire fights – perhaps that's just me?