This article is more than 1 year old
Scality proudly unveils its RING to the world
Should we go Tolkien on the subhead, boss? Or ...
Is it possible? Could a digital media company have a single storage system for rich media libraries that covers linear archiving, non-linear play-out and scales indefinitely?
Storage biz Scality says, using its object storage-based RING for Digital Media, it is.
Digital media storage can be a heterogeneous nightmare. Take Dreamworks SKG. It needs vast capacity and fast access to data for its animation render farms. According to TechTarget it's got:
- NAS arrays from NetApp
- NAS acceleration from Avere with its FTX product
- SAN arrays with HP/3PAR StoreServ and EVA arrays
- HP StoreAll for archiving
- Tape-based archives
- HP StoreOnce for deduped backup
- Panzura cloud gateway for stuffing data into an HP Cloud
Dreamworks' storage strategy is a shop of horrors with at least eight platforms to be acquired, managed, monitored, and maintained. This is a crazy way to create and run your storage.
Scality claims that its RING product could replace most - if not all - of such a patchwork quilt of mis-matched silos. Its object storage tech has these features:
- Natively distributed design, seamlessly accommodating any and all file formats
- Concurrent access tuned to handle the intensive workflows of media and entertainment
- Massive scale and capacity in a single volume that goes on "virtually indefinitely," multisite capability and cost effectiveness.
- Erasure coding technology to ensure that media assets are protected against hardware failure and data centre disaster, at a fraction of the cost of replication.
- 100 per cent service uptime and complete data durability and resilience
- Collaborative features which enables automatic movement of media from a single source to multiple locations
- ESG-validated performance metrics (downloadable report, requires registration) with high bandwidth and low latency to show that the RING is suited to origin server workflows.
This all sounds like El Reg is beating Scality's drum for it. That's not the intention; Scality is, at this stage, merely claiming all these things for its RING product. If - a thunderingly great "if" - they are true, then a digital media business could collapse multiple tiers/silos of storage into one product, massively simplifying the costs involved in managing its storage estate.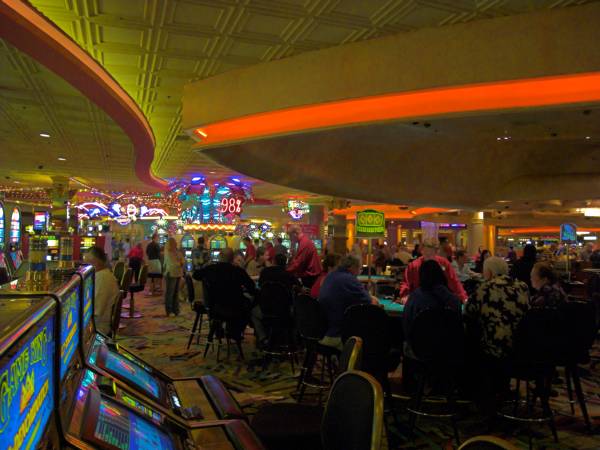 If you're in Las Vegas for the NAB Show, April 8th-11th, then you could peer into Scality's RING.
Unlike the various vices in the casinos it won't cost you a bundle of money and might, conceivably, save you a bundle instead. ®