Product Round-up Does a computer need to look sexy? You might say that the looks of such a pragmatic gadget don't matter. After all, most of us have, at one time or another, had to make do with bland, beige boxes almost exactly like everyone else's bland, beige box, and it didn't hinder us from getting the job done, or made play any the less engaging.
But you can also say - and I do - that if you're going to use a computer, why not have one that looks good too? So long as form doesn't hinder function - something Apple's designers have, not unjustly, been criticised for - surely it's better to have a tasty machine than a flavourless one?
These days vendors think so too. Over the past five years, thanks to the so-called consumerisation of the personal computer biz, desktops and laptops have been given something of a makeover. They're not the boring, utilitarian boxes they once were. Yet few of them truly stand out as design classics.
So what machines do? Which computers don't merely look good but have genuine aesthetic appeal and cool? I'd say all of the following ten computers from the past 30-odd years fall into that category, some landing further in than others. All of them still look great, even those going back so far their specifications are positively poor by today's standards. There's not one of them - apart from the mainframes, of course - that wouldn't sit rather nicely on your desk now. Their designs may be of their time, but each has transcended their era of origin.
Apple MacBook Air

Many a jaw dropped when Apple's then CEO slid the first Macbook Air out of an everyday office envelope on 15 January 2008. Could a notebook computer really be that skinny? It could, and the 13-inch Air proved it, though its 4-19 millimetre thickness wasn't achieved without compromise: you couldn't upgrade the 2GB of memory, and even getting into the thing was hard. It had a relatively weak (for the time) processor and relied on integrated graphics. There was no Ethernet, and only one USB port, a 3.5mm audio socket and a mini-DVI port.
But here's the cute part: to keep the Air's narrow edge running all around the laptop, designer Jonathan Ive tucked the three ports into a small flip-down tray that, retracted, fitted flush with the casing, as did the power port on the other side of the machine.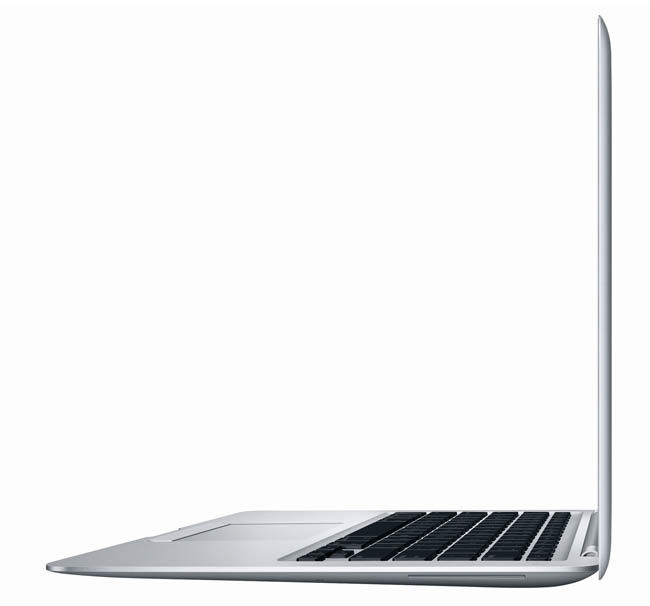 Opting for a 13-inch screen allowed Ive to design in a full-size keyboard, something Apple made much of when comparing the Air to the small, cramped netbooks becoming popular at the time. Weighing only 1.4kg, the Air wasn't much heavier than its netbook rivals, especially second-generation, hard drive-equipped versions, and its high degree of portability was praised almost as much as its sleek, skinny styling.
Apple's Air line continues today, though it now features a more wedge-like look for greater practicality: it makes room for more ports, exposed this time for easy access. Much imitated, the Air is arguably the inspiration for Intel's Ultrabook initiative.
Manufacturer Apple
Designer Jonathan Ive
Debuted January 2008
Apple Power Mac G4 Cube

Designed by Apple's industrial design wiz Jonathan Ive, the Cube was then CEO Steve Jobs' attempt to bring a variant of his famous NeXT machine look to Apple, to which he'd returned in 1996 when Apple acquired NeXT for its operating system software.
Ive placed the Mac's components inside a seven-inch cube, itself placed within a clear plastic 19 x 19 x 25cm box to give it the grey cube computer the appearance of floating above the desk. The slotload optical disc drive faced upward and was placed next to the computer's central ventilator, air convecting up through the Cube to draw heat away from the innards - components which could be easily extract by yanking a handle on the underside of the Cube. Ram, storage and graphics card were all accessible and upgradeable, though expansion beyond that was limited.
Codenamed Trinity, the Cube debuted in August 2000, though its high price, a flaky heat-sensitive power switch and manufacturing problems with the polycarbonate enclosure ensured only limited sales. Apple put the product "on ice" less than a year later, in July 2001. Still, the Cube lives on through a cult following and its place in the collections of major institutions, including London's Design Museum and New York's Museum of Modern Art.
Manufacturer Apple
Designer Jonathan Ive
Debuted August 2000
Similar topics