Commodore 128

The original Commodore 64, unveiled in January 1982, simply used the casing that had been designed in 1980 for the company's first home micro, the Vic-20. Come the summer of 1984, it was decided that the now familiar but by now tired-looking squat shape needed a revamp, in part the result of its acquisition of Amiga Corporation. The result was a sleek, flat, wedge-shaped look that was a world away from the chunky C64. The way the back of the unit fell away from the keyboard gave the machine a slim and futuristic feel, accentuated by the recessed ports on the right side - there were more round the back. Very swish and sexier looking than the bulkier Amigas that followed it, even if lesser in spec.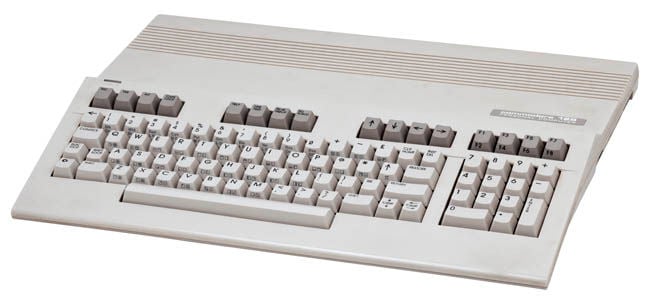 Source: Evan Amos / Wikimedia
It's not known exactly who designed the C128's case. Possibly it was Ira Velinsky, though he left Commodore to join ex-CBM chief Jack Tramiel at Atari and design the first ST micros during 1984, and may have gone before the 128 case was conceived. Yet the C128's look owes more than a little to the case design that Velinsky devised for the ill-fated Commodore Max - aka the Vic-10 - in 1982. Like the C128, the Max sported a wedge-like look, albeit a chunkier one, with a rear section well below the top row of keys. If Velinksy had quit Commodore before the C128 appeared on the drawing board, his work influenced its look.
Manufacturer Commodore
Designer Ira Velinsky?
Debuted January 1985
Cray Research Cray 2

In the mid-1980s, if you wanted the fastest computer then known to mankind - and had a very large room to put it in - you chose Seymour Cray's second-generation machine. Cray's focus was building the most powerful supercomputers he could, but he wasn't above an appreciation of machine aesthetics. The Cray 2 is "elegant in appearance", his company boasted. Computers' form shouldn't entirely come out their function: they should look cool too. To that end, he and his engineers were not above equipping the various cabinets and containers that made up the Cray with coloured panels, eerie coloured lighting and even massive matrices of flashing lights. All very sci-fi.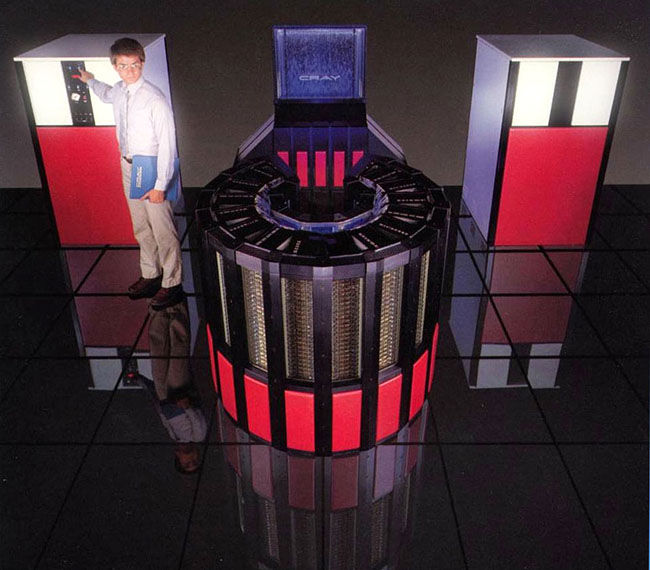 There was a practical component to some units' design too: one part of the Cray 2 was the transparent glass tank through which Cray's chosen processor-cooling liquid, 3M's Fluorinert, would flow to release the heat it had absorbed from the machine's working parts. "This liquid immersion cooling technology allows for the small size of the Cray 2 mainframe," said Cray Research's sales brochure. It also allowed jocular users to drop plastic fish in the tank, and led to the unit being nicknamed 'Bubbles'.
Manufacturer Cray Research
Designer Unknown
Debuted 1985