Sharp X68000

Sharp's 1987 home computer isn't well known outside of Japan because it was never released overseas. Based on a Hitachi version of Motorola's 68000 processor, the X6800 shipped with 1MB of Ram and no storage beyond a couple of 5.25-inch floppy drives. It ran a custom command-line OS called Human68k on top of which sat a crude GUI called VS, for Virtual Shell. This being a Japanese home system, there were dozens and dozens of games released for it.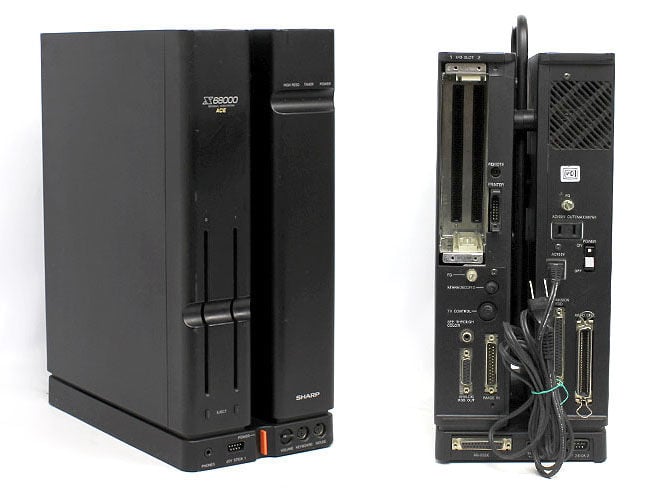 Source: At-mac.com
The X68000 comprised a pair of slim tower units mounted side by side and connected at the base and at points in between. Running up the gap between the towers was a retractable carry handle. The base was home to the volume control linked to the speakers, DIN ports for keyboard and mouse, and the power jack. LEDs flashed disk activity and, in later models, hard drive usage and whether the machine's CPU was running 10MHz or 16MHz. The top of the towers were all cooling mesh.
Sharp offered and upgraded the X68000 throughout the late 1980s and early 1990s. Toward the end it developed a smaller version, the X68000 Compact, though this looked more like a regular slimline desktop upended. The original, larger version remains an attractive-looking chassis that wouldn't be out of place on a modern desktop or alongside a TV.
Manufacturer Sharp
Designers Unknown
Debuted 1987
Sony PlayStation 3

Surely even the most eager Xbox aficionado or Nintendo nut has to concede that Sony has the best looking console. Chunky though it was the first of the Japanese giant's three PS3 designs to date was a looker, but the console's second, "slim" incarnation showed its look could be refined. The latest version, number three, may have lost its predecessors' slotload Blu-ray drive, but giving it a sliding cover allowed Sony's engineers to make the machine not merely a little thinner, but smoothed out the look too.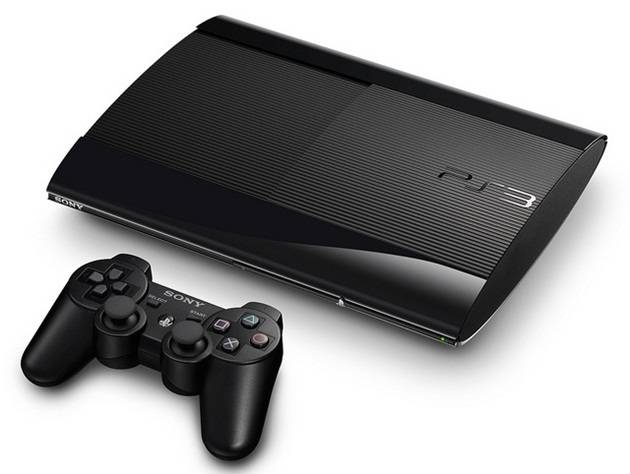 The result: a sharp, oval profile and a jet-black upper surface that curves gently and elegantly up and then down toward the back. A corrugated section relieves what was previously smooth plastic and highlights both the PS3 logo and gives visual cue to the location of the BD drive. It's so much more stylish than the latest Microsoft console's current 'squashed box' look or the bland 'DVD burner' styling of the Nintendo Wii-U.
This will undoubtedly be the last PS3 design. The PS4 is coming to market later this year, and it'll be interesting to see what Sony's industrial design team comes up with. Ditto the folks carving a new look for the next-generation Xbox, as yet unannounced but widely expected to debut this year too. Can Microsoft come up with an even more sophisticated look than the PS3, or will it again be topped by Sony? Roll on Christmas.
Manufacturer Sony Computer Entertainment
Designer Unknown
Debuted 2005 (first version) 2012 (third design)