This article is more than 1 year old
The ten SEXIEST computers of ALL TIME
Gorgeous kit that looks as good now as it did the day it came out
Sinclair Research ZX81 and ZX Spectrum


I have saved the best until last. No one designed home micros in the 1980s like Rick Dickinson. The industrial design talent behind the ZX81, the Spectrum, the QL, the Microvision flat-screen portable TV and - beyond Sinclair Research - of the Cambridge Computers Z88 portable, Dickinson's distinctive black cases look as modern today as they did 30 or more years ago. Love Sinclair's products or hate them, whatever their failings as computing devices and no matter how much their capabilities were compromised by 'Uncle' Clive's cost-engineering efforts, they are undoubtedly among the most stylish personal computers ever made.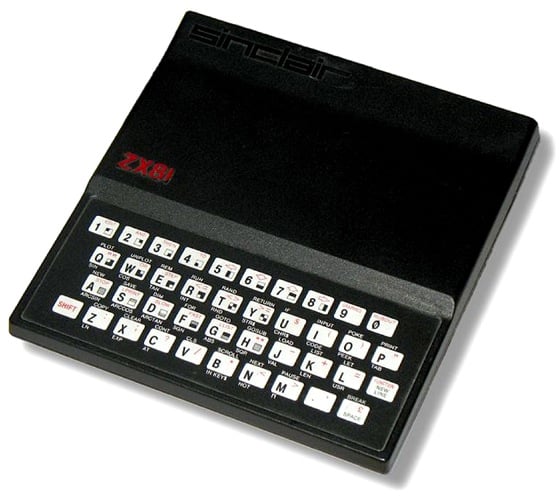 Source: Wikimedia
Nowadays, when the pale cream or grey boxes like the Acorn Atom, the BBC Micro, the Dragon 32 and the Oric-1 have all become a peculiar shade of yellow, the black ZX81 and Spectrum still look smashing, knocks and bumps notwithstanding.
Dickinson graduated from Newcastle Polytechnic, now Northumbria University, in the summer of 1979 and joined Sinclair the following December - he'd already done some work for the company on placement from college. Taking over full-time from John Pemberton, he became the company's sole industrial designer, working not only on the casings of the machines but their port layouts and keyboard designs too, and of the various peripherals Sinclair released.
The design of the ZX81 took about six months to complete, Dickinson told The Register, but the Spectrum came together more quickly. Each machine went through a variety of designs before the final look was settled upon, the Spectrum in particular as it evolved from a ZX81-style angular box to the 'straight lines and curves' look we know today.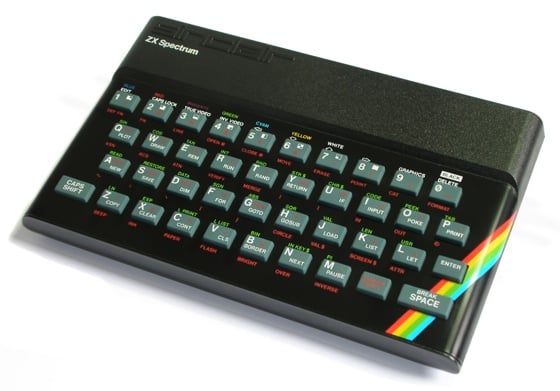 Source: Wikimedia
Particular emphasis was placed on the keyboard, it being the prime interface between user and computer. The ZX81's keyboard hardware was straightforward, but required plenty of careful work to get the decal layout right. Dickinson had just three colours - black, white and red - with which to present clearly letters, numbers, control functions, graphics glyphs and Basic keywords.
Spectrum Basic's extended array of keywords made it even trickier next time around, though he had extra colours to play with this time.
"I believe that form should follow function," he told an interviewer from Your Sinclair magazine in 1982. Few would deny he'd achieved it, and it's no surprise that Dickinson's early work was recognised by his peers with a British Design Council award, which he won for the ZX81.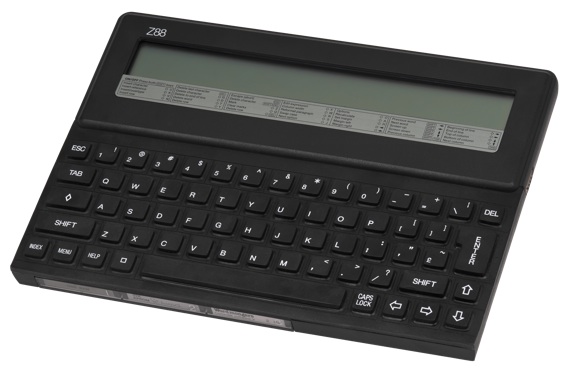 Rick also designed Sinclair's Z88
Source: Wikimedia
Dickinson went on to design later Sinclair products, but quit in 2006 to form his own design agency, Dickinson Associates. Since then he's done work for Amstrad, ARM, Fujitsu and Motorola, among others, and he even tackled the ill-fated Gizmondo handheld console. Right now, he's got military radios and a portable digital microscope on the drawing board.
But it's his ZX micros for which he will be most fondly remembered. Dickinson says he was inspired by an Olivetti typewriter, and in the ZX81 you can certainly see the look of the emerging flat, electronic typewriters that were just starting to appear back then. They, however, have since been largely forgotten, but the look of the ZX81 and Spectrum remain instantly familiar. ®
Manufacturer Sinclair Research
Designer Rick Dickinson
Debuted March 1981 (ZX81) April 1982 (ZX Spectrum)